With the recent addition of an analog Digipeater/iGate (Rx only) to our Naneum Ridge site, we can better see the DMR repeater coverage as well as the active travel corridors.
Using the purple and red squares shown to plot the stations heard directly, it is easy to see the APRS bursts that the Nauseum Ridge 144.39 receiver is able to hear directly. While the color contrast is not high in the image below, one is able to plainly see the activity for the first 3 weeks in October.
To date, the digi has heard bursts out to 245 miles distant, while those were likely from higher altitude locations, we have consistent lower level bursts out to the Oregon and Idaho statelines and close to the US/Canadian border.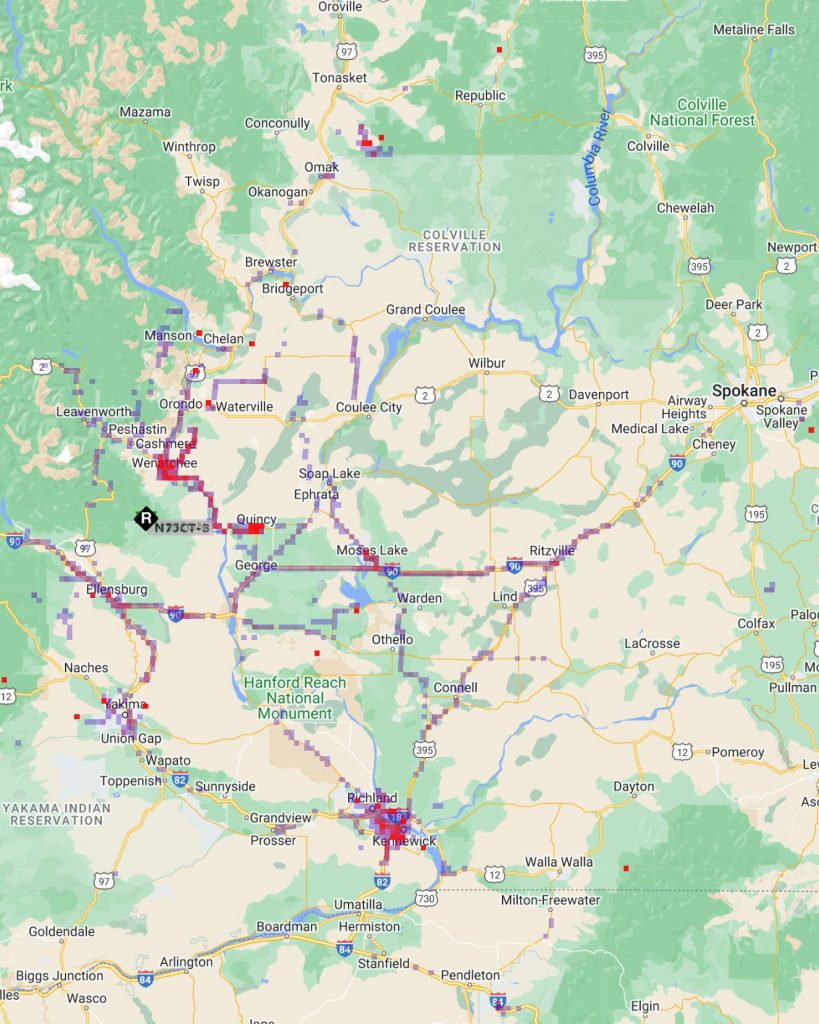 Hits: 590