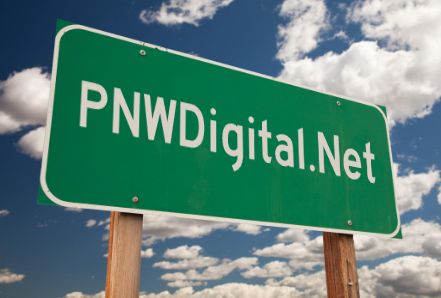 PNWDigital.Net c-Bridges currently supports 75 plus MotoTRBO repeaters (146, 223, 440 and 900) with 30 plus in Washington, 20 plus in Oregon and 4 in Idaho. We have affiliated networks for another 20 plus repeaters in Washington, Oregon and British Columbia. We also have deployed 3 c-Bridges, 2 echo servers (Polly and Toucan Sam) and 9 MMDVM servers for additional repeater and hotspot support for the membership.
This network enables the use of a single local area repeater for a QSO or EVERY repeater on the network, depending on the talkgroup selected. Each repeater can support 2 simultaneous conversations or upwards of 150 conversations network-wide. Users are empowered to talk locally on a single repeater or to thousands worldwide. Think smallest footprint needed to support your QSO. Understanding how the talkgroups are designed to work is important before hopping onto the network.
New users of PNWDigital.Net repeaters should read our Quick Start page. Our primary web pages are available via drop-down menu block from the banner at the top of all pages throughout this website. Otherwise, click on the Site Map to to see more pages that are not listed on the top banner menus. Check out the interactive Repeater Location Map. You may also catch us on our Not-A-Net Gathering Wednesday evenings on the PNW Regional 2 talkgroup at 1900 local. The Gathering was created in part, to assist our newest members with basic DMR information. So please join us there each week. See the Events Calendar for more on all our Nets and other activities.
Policy: All regular users of the PNWDigital.Net Network (excluding visitors or travelers), are requested to become members of the PNWDigital.Net network by registering at our PNW groups.io site. Members may use our resources freely according to our published best practices and user guides. We encourage our repeater users to become members and we do now require the users of our networking services, such as hotspots and IPSC to become members. Our repeaters are open use while our networked services requires membership. There is no cost to join and all services are free. Please join our IO group!
---
AFFILIATED DMR Networks
The BC-TRBO network in British Columbia Canada and the HKS c-Bridge network and repeater (Sultan WA/Haystack Mtn) have also affiliated with PNWDigital.Net. There are no restrictions in the use of these affiliated networks.
PNWDigital.Net has select Brandmeister talkgroups but we are not a part of the Brandmeister network. We also have some other tlkgroups shared by other network as well as some specialized assets including Polly, our echo server parrot, multiple direct connecting MMDVM servers supporting personal hotspots, MMDVM repeaters and high power DMR simplex stations.
---
PNWDigital.Net provides services for a number of nets of various flavors. Our net schedule is maintained on our Events Calendar. If you are looking for a net or wish to create your own net, please check the calendar first. We wish to coordinate our nets so that they do not conflict with the days, times and timeslots for our existing nets as well as provide new nets with less contention for the available recourses. We wish to insure that all nets current and future are provided the best opportunity to succeed. If you have questions about starting your own net, please contact our net coordinator at: Nets@PNWDigital.Net
---
EmComm, ACS, ARES, RACES and Public and Community Services
PNWDigital.Net also wishes to support and provide our services to, EMCOMM groups such as RACES, ARES or ACS and other independent EMCOMM, public service groups or ham clubs that support their communities. PNWDigital.Net has available specialized talkgroups for Washington that are able to support emergency communications as well as public service events while still allowing much of our regular activity to continue without interruption to our regular users. For more information, please contact the team at: EmComm@PNWDigital.Net
---
Admin Team
PNWDigital.Net has a team of 5 admins who work together to make the major decisions on the immediate needs of the association as well as long term planning for new repeaters and sites, their funding. The team also works together for the day to day operational issues as they surface. Please meet our team:
Rob – AF7PR – Tacoma WA: Major funder and force behind the Washington repeater expansion efforts, repeaters owner
Brad – N7ER – Whidbey Island WA: Westside admin
Mike – NO7RF – Mazama WA: c-Bridge programmer, repeater owner
Rod – KC7AAD – Spokane WA: IT and Network maintenance, hardware, planning, HamWAN, AMPR manager, EmComm and repeater owner
Dave – W7NCX – Vancouver WA: Programmer, NCS for the Gathering, Nets Coordinator
For more information, please see About Us or contact the team at: Admin@PNWDigital.Net
---
Network Growth
PNWDigital.Net is growing. We welcome clubs and individual groups to explore DMR and to join us. We will also support local efforts by interested area hams who wish to get a DMR repeater deployed onto the PNWDigital.Net network in their area. We also support MMDVM based repeaters and encourage them to join the network as well but are mindful that MotoTRBO repeaters are the most robust hardware for wide area RF coverage. Our MMDVM support is designed to be an adjunct service to our primary repeater system which means that repeaters should be used whenever possible over personal hotspots for the best overall system traffic.
If you know of any hams or ham clubs in the Pacific Northwest interested in DMR and they do not know of our DMR network, please pass along our web address (pnwdigital.net) or Email address (Admin@PNWDigital.Net).
First Published: September 3, 2021 Last Updated: 1 year ago by Dave – W7NCX
Hits: 2138