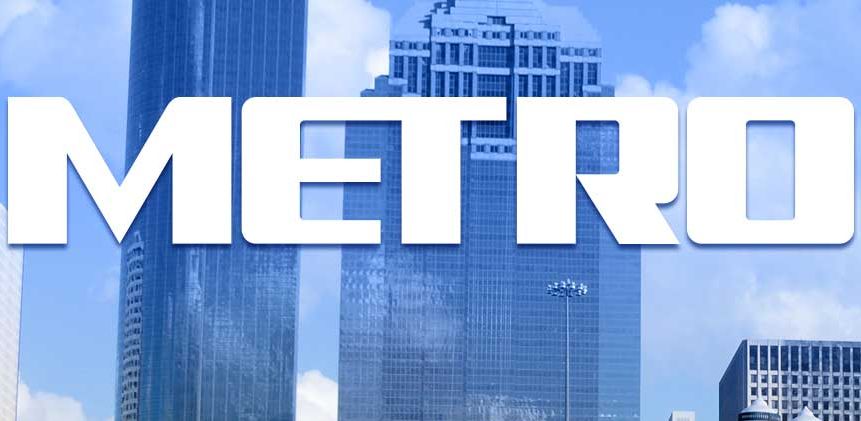 Metro groups are typically 2 to 5 repeaters all in the same rough area and can be used for QSO's that are broader in coverage than Local 1. Metro 2 can be a good alternative to a statewide talkgroup or other very wide area talkgroup.
Metro 2 is rebadged from the old Local 2 (3166) but with linking to select other general same repeaters in the same local area or areas of coverage. Local 1 remains unaffected.
Metro Groupings are Optional
Not every repeater will be linked into a Metro group. The purpose is to enable communities an a way that a pure Local 1 cannot but without the need to reach out statewide to which may be too broad. Metro can be both a local only (as it was previously) as their is no nearby repeater such as Yakima or Ocean Shores. While Ocean Shores are coastal towns or cities, they are not likely candidates for a Metro group. Very wide coverage repeaters are not likely to be in a group as their coverage is likely a community in itself.
The likely initial groups will be Portland/Vancouver Metro (already testing as Local 2), Seattle Metro and Spokane Metro. Repeater owners or interested parties may suggest other Metro groups if they wish. Portland/Vancouver has been operating on a Local 2 grouping for the past 5 months to evaluate the area linking idea and no issues surfaced.
Seattle Metro is an example (below) of how we may choose repeaters for the group
Seattle Metro – obvious choice as it is a fill-in repeater
Cougar – Covers Seattle well and is close to, and central to Seattle coverage, moderately high level site
Tiger – Covers Seattle well though also many other areas at a higher level site , may not make the group
Kubota – Fill-in repeater in Southeast Seattle
If you have suggestions, requests or input as to adding or modifying a group, please leave a comment below or Email the Tech Team at: tech@pnwdigital.net
---
Available / Tentative / Potential Metro Groups and their repeaters
Gorge Metro Group (I-84 Group's eastern-most repeaters, created of 12-22-21)

Boardman
Cascade Locks
Hood River
The Dalles
Trout Lake
m2d manager pending
Rexx (special inclusion, MMDVM servers normally not included in Metro groups)
Idaho North Metro Group

Coeur d'Alene – Blossom Hill
Coeur d'Alene – Metro
Idaho West Metro Group

(Jeff, KB7SIJ repeater owner's request

)
Inland Metro Group – (Southern California Repeaters) (temporary pending decision)

Blue Ridge
Santiago Peak
Wrightwood
Issaquah Metro Group

Valley Camp
East Tiger Mtn UHF
East Tiger Mtn VHF
Naneum Ridge Metro Group (Kittitas County)

Naneum Ridge
Ephrata
Moses Lake
NCS

Baldi VHF
Ned – MMDVM Server for Net Control Stations
Ruston
Oregon Central (tentative)

Prineville
W7GXJ (Future: HiDARG – Powell Butte)
Pateros/Wenatche Metro Group (tentative)

Pateros (not on network as yet)
Wenatchee
Portland/Vancouver Metro Group

Ariel
Brush Prairie
PPMC
Otis
Oregon City
Gresham
Corbett
West Hills (AARG)

Cascade Locks (may be moved to Gorge Metro)
South Saddle
Mt Hood
Salem Metro Group (potential group)
Seattle Metro Group (Created and completed 12-14-21)

Kubota
Cougar, East Tiger (Tiger is temporarily in this group)
Seattle Metro

Snoqualmie Metro Group (potential, pending decision)
Tacoma Metro Group

Baldi 220
BaldiVHF
Baldi UHF
Baldi 900
Ruston
Tulalip Metro Group (permanent; on same manager)

East Tulalip
West Tulalip
Spokane Metro Group (group not yet decided, contact Rod KC7AAD if you have input)

Krell UHF
Krell VHF
Lookout Point
Ridgecrest UHF
Tri-Cities Metro Group

Tri-Cities UHF – Jump Off Joe Mountain
Tri-Cities VHF – Jump Off Joe Mountain
(Potentially; Prosser and Yakima)
---
First Published: December 10, 2021 Last Updated: 2 months ago by Mike – NO7RF
Hits: 1248