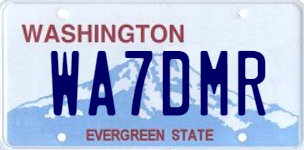 "PNWDigital.net" is an open DMR repeater network. We provide many additional resources that can enhance your adoption, enjoyment, and experience of digital mobile radio by joining our IO group at: http://dmr.groups.io/g/PNW. If you are already a member, you may create an account here for additional access to this website including the new forum.
We want to share our excitement of this facet of amateur radio." New DMR users, please check our our Quick Start page.
If you are concerned about joining a list and then getting inundated in Emails, then cheer up, you may set your account to almost zero Email (special) or use any of the several digesting methods (Full Featured Digest is recommended) that bundle up the daily postings into 1 or 2 convenient menu driven digests a day.Many of our networking services are available to members only. There are no costs, fees or dues required of any user to become a member. Our most current information is located in our IO groups. The latest code plugs, network changes, updates and operational information are in our IO groups as well. You may not find it on the web or it may be stale information.
PNWDigital.net encourages learning about our operation prior to on-the-air use. We will assist you but we also expect you to invest some time reading up ahead of time. The "Quick Start" is best documents to read right out the gate after joining us here the world of DMR. QS not full of pictures and drawings but is informative. Take a look at our Repeater Map with the interactive Talkgroup popup list for a fast way to see what is available for our members as well as DMR users, visitors and travelers in the Pacific Northwest.
---
The PNWDigital.net network actively supports our members. We use groups.io for primary support of our membership at: dmr.groups.io/g/pnw and now here with the forums.
An important benefit of membership is access to our many MMDVM servers (hotspot servers) as well as the linked network. But more importantly, while the local repeaters are open for use by any ham on Local 1 or Local 2, only members may use our networking services, including all other talkgroups. This means that if you want to use our networked talkgroups, you must be a PNWDigital.net member. Visitors to the Pacific Northwest or through travelers in the region may freely use our network without any membership requirements!
We have not actively enforced this Local 1/Local 2 policy but has it listed in our documentation. It has been almost universally ignored and hams are doing what they want. Our efforts to garner compliance voluntarily have failed. So short of restricted access, we may be moving up the voluntary compliance ladder a wee bit. Please become a member! It costs nothing to join.
We do require the use of sanctioned Radio ID's. If you don't have one for your radio(s), then go to RadioID.net and make a request. We require that you have your own Radio ID Number(s), before joining PNWDigital.net. If you do not have a RID and can't get one, please write to us at Support and explain to us why if this is an issue.
*** We are beginning to use the c-Bridge CallWatch alias list to show call signs, non-member status and other indicators (which may be what brought you to this page). If our modest effort is not enough to entice our users to join, then likely additional technical forces may be brought into play. We do not want to do this, so please, JOIN and be merry!
We charge nothing for hams to use our $200,000 plus network which is costing us about $1,100 in monthly ongoing costs for site rents, insurance, Internet and maintenance in Washington alone. But we expect you to join the PNWDigital.net organization if you use it and to use valid Radio ID's as well. Only visitors and through travelers do not need to join. We do not feel this is a burden in exchange for it's use. If you feel otherwise, please let use know and maybe we are missing something in asking for our users to use valid Radio ID's and to become our members.
Remember that all our repeaters are open but please join our IO group at: http://dmr.groups.io/g/PNW if you wish to use our networking resources.
The PNWDigital.net admin team, admin@pnwdigital.net
First Published: September 3, 2021 Last Updated: 1 year ago by Dave – W7NCX
Hits: 1776