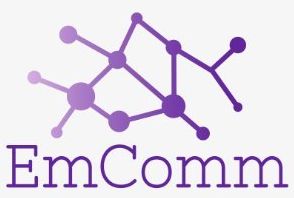 Special talkgroups are provided for Emcomm and public service groups that have greater priority and that favor these types of operations in Washington state.
PNWDigital.Net has not determined the best approach on the use of the PS talkgroups. Until that occurs, consider the information below as a beginning point. If you have input on the process, please contact us and let us know what we are doing poorly or how to improve our working model. While we are experienced in DMR, our EmComm experiences could be supplemented by more EmComm group involvement.

We have de-published the EmComm and PS talkgroups. EmComm or public service groups that join PNWDigital.Net can be provided this information. These changes are to address the issues or misuse of our EmComm talkgroups. EmComm or public service groups should contact us for additional information if they wish additional information. Nets, drills, training days should be scheduled with our Nets coordinator prior to the event. Priority or Emergency conditions certainly preclude any need to schedule.

The current EmComm/PS Talkgroup plan has been adopted by most Washington repeaters. But not participating are: Haystack (HKS), Megler (UHF and VHF), and Kelso/Longview repeaters.

UPDATE: With our loss of the Westside Washington DNR sites, we now have significant holes in our coverage areas. We are working to compensate for those losses. It took us years to build out this repeater network and it likely will take several more to re-build that coverage.
EmComm/Public Service Talkgroups
| | | | | |
| --- | --- | --- | --- | --- |
| alkgroup | Timeslot 1 | Timeslot 2 | Timers | Brief Description |
| EmComm 1 | ???? | N/A | Full Time | A local repeater timeslot 1 talkgroup to be used only by ACS/ ARES/RACES personnel on their repeaters, 5-15 minute hold-off timers per each groups admin team. The TG ID is unpublished. |
| EmComm 2 | | ????? | Full Time | A local repeater timeslot 2 talkgroup to be used only by ACS/ ARES/RACES personnel on their repeaters, 5-15 minute hold-off timers per each groups admin team. The TG ID is unpublished. |
| PS 1 | ???? | | Full Time | Full time WA statewide with 2 hour timers to hold-off other networked traffic. The TG ID is unpublished. |
| PS 2 | | ???? | PTT | 1 hour PTT timer, 1 hour to hold-off timer local repeater normal networked traffic. The TG ID is unpublished. |
| Local 1 | 3181 | | Full Time | Next highest priority talkgroup for single repeater use. Local 1 holds off all other traffic but PS 1 and EmComm 1 for 5 minutes. |
| PNW 1 & 2 | 3187 | 103187 | Full Time | Every repeater on this regional network (all states and British Columbia) has PNW 1 and PNW 2 active full time. Calling or hailing only during normal operation but best for a wide area or regional emergency as all users has these talkgroups programmed into their radios. |
| PNWR 2 | | 31771 | Full Time | Standard full time talkgroup on PNW with Brandmeister access, major WA statewide net weekly. |
| TAC 1,2 or 3 | | 8951-8953 | PTT | Potential use for back-channel point-to-point communications such as EOC to EOC, Hospital to Hospital, etc |
| Washington 1 | 3153 | | Full Time | Auxiliary EmComm Talkgroup (most DMR users are listening here full time) |
Some TG ID's are unpublished / Not all WA repeaters carry PS1 and PS 2 talkgroups; see our Talkgroup Matrix
Information for EmComm and Public Service Groups
The Washington PNWDigital.Net network of repeaters support the work done by EmComm and other public service groups and we offer our network services in Washington. Scheduled nets or drills by an organized EmComm or public service group are supported and we encourage these groups to explore the services that we can provide your organization..

Your events will have priority on our talkgroups over other normal network user activity when scheduled through our Nets coordinator. Please contact us to reserve dates and times as well as to discuss specific needs. This will enable PNWDigital.Net to provide the most efficient resources and notify our members of upcoming events to reduce inadvertent use during your event.

PNWDigital.Net can provide 90% coverage of the I-90 travel corridor to supplement our current 80% coverage of the I-5 travel corridor in Washington and well into British Columbia and south to Eugene OR. While Idaho, Oregon and British Columbia are not officially in our Washington EmComm plan, they may be potentially available to use with many of our interconnected talkgroups as they are officially a part of the PNWDigital.Net network.

We can likely provide your groups with single or multiple repeaters, local, county wide, intra-county or statewide services. By default our PS 2 talkgroup is set-up to operate independently on each local repeater but public service event personnel are easily able to add more repeaters as needed, in the field and on the fly. With prior arrangements for scheduled nets or other events, we are able to implement unique setting that will set-up our repeaters to suit your needs better.

PS 1 and PS 2 are generally quiet by design. PS 1 is similar to PNW 1 (primary hailing) and PNW 2 (secondary hailing) as these talkgroups light up almost every repeater in Washington state by default. PNW 1 and PNW 2 are calling or very short QSO talkgroupsTG's primarily as they are full time on all PNWDigital.Net repeaters. That is why they are generally quiet as well.

For EmComm and public service group use of PS 1 or PS 2, we request that you contact us to make arrangements for the use of PS 1 or PS 2. Unforeseen priority or Emergency events are not subject to any prearrangements, so use you best judgment. You might consider PS 1 as being the 911 for Washington. PS 2 is the primary public service talkgroup as it can be scaled up as needed to provide coverage into more and wider areas. Other talkgroups tend to be used as a practical implementation or by each groups preference. PS 1 is a secondary talkgroup available if needed but it lights up almost all Washington state repeaters so PS 1 is more likely to be used in a statewide emergency, rather than for routine weekly nets or training events.

PNWDigital.Net has it's own direct connecting MMDVM server to support hotSpot deployment and use at stationary locations or in the field via convenient tethering to cellular phones or other Internet sources in tandem with repeaters or use in areas not supported by RF repeater coverage. Hotspot use not the most robust, dependable approach due to the additional Internet connectivity but they do bring essential operational advantages to areas that do not have RF repeater coverage.

We also have 7 other MMDVM services to support other aspects of our network operation that could provide essential back channel operation if the repeater network is busy or congested. SMS or Text Messaging can also be available (a project still in development). At this time, it's use is problematic due to many non Motorola radios not implementing SMS support according to their standard. PNWDigital.Net is working on determining how to best support most radios rather than only MotoTRBO hardware. This is an ongoing effort.

PNWDigital.Net also is capable of supporting a Brandmeister talkgroup (TG ID 31771) on a full time basis if needed. Brandmeister brings several benefits to the table with little downside. In fact we have PS 1 and PS 2 talkgroups are designed to function in an emergency. Nothing must be enabled or programmed ahead of any event. So these services are available at any time. Of course any talkgroup can be used for an emergency. We suggest Washington 1 or PNW 1 (programmed full time on most Washington repeaters) as the initial talkgroups of choice as all our users have these talkgroups and generally are listening via scan or Rx Groups.
Additional Resources
First Published: November 21, 2021 Last Updated: 11 months ago by Mike – NO7RF
Hits: 466