"PNWDigital.Net" is an open repeater network. But who are we? Well, let's find out . Our club call is WA7DMR. But we are not really a club at all.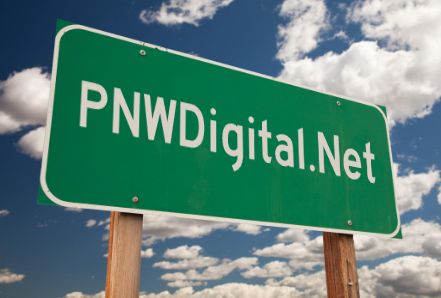 At our core, we are just a few hams who love DMR and have a background in long time ham radio going back to the 70's when repeater systems were linked only by RF. These few hams made the move to DMR, in part, to continue with the enjoyment that linked repeater systems provide but now with the twist of IP linking. The two voice paths and other linked services are very nice bonuses. While some may argue the purity of hams using the Internet to connect repeaters, no one disagrees on the simplicity to deploy repeaters, the value of having 2 repeaters in one and the success of DMR in the digital world of Ham radio…need more reasons? Then: Why DMR
Looking at the wider view into the region, PNWDigital.Net is also a collection of other DMR organizations or independent repeater owners who chose to join us in affiliation onto our c-Bridges or joining with their own c-Bridges interconnected to our core repeater network. Together, we form a very comprehensive group of DMR repeaters across the Pacific Northwest, each repeater capable of the more typical single site functionality as well as the more interesting use of the networked operation, controlled by a varied deck of talkgroups..
---
WHO: The core admin team for the PNWDigital.Net Network consist of the following Hams:
KC7AAD — Rod, Spokane WA email // VM and web hosting services, IP and networking SME
N7ER — Brad, Whidbey Island, WA email // Primary booster/presenter of DMR at meetings
W7NCX – Dave, Vancouver WA, email // Primary NCS for the Weekly Gathering, programming and server services
AF7PR — Rob, Tacoma WA. email // Mr. Repeater, the basic force behind the many repeaters in Washington
NO7RF — Mike, Mazama WA email // c-Bridge SME
Member Support Email: support@pnwdigital.net /// Tech Team Email: tech@pnwdigital.net /// Admin Team Email: admin@pnwdigital.net
---
HOW: We have no titles, no rank, no board, no incorporation and no dues.  We self fund our repeaters, servers, sites and all the overhead of running a large digital repeater network.  We manage the organization by consensus though at times, a majority on hot button issues.  We accept donations rather than operate as a club with dues or other fees to offset our costs.
WHERE: The Pacific Northwest primarily, consisting of our core states of Idaho, Oregon, Washington and British Columbia, Canada. We also have some expansion into other states; Montana, Utah and California due to our related activities and associations over the years with hams.
WHEN:  In 2013, our organization began in Washington with a c-Bridge and 3 core repeaters in Mazama (NO7RF) and on Cougar and Mt Baldi (NF6C).  That same year Greg left Washington and KK7TR and AF7PR stepped up with replacement repeaters, so 3 to 90 plus repeaters sprung up over the next 10 years with the help of other repeater owners and donations of labor, hardware and cash.
WHY: That is harder to pin down. Because it is enjoyable, it works well, it's Motorola and we ultimately decided we wished to build out a superior Ham radio network throughout Washington in great part, to provide services to EmComm groups and other public service organizations.
FUTURE: We look forward to the continued growth of repeaters being added to expand the network. PNWDigital.Net is hopeful that we may become more formally organized, be able to chase some of the money that grants and business donations may provide. We are working behind the scenes to enhance the network capability and better support our membership via dynamic web services based on database support. We are always looking for active member support too, be it hardware, repeater sites, Internet, professional expertise or simply via dollar donations.
Hits: 2656