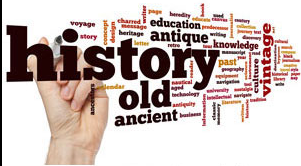 "PNWD" began in 2013, being the newest iteration of 3 previous DMR groups which sprang up in the early days as DMR and Ham growth rapidly evolved. Those earlier groups such as TRBO-6 (2009), changed their name to DCI in 2011 as the c-Bridge was released and in 2013, PNW DMR/PNWDigital was created in Washington to bring DMR to the Pacific Northwest. It all began for us in late 2008. The old website (trbo.org) is still in legacy operation.
News fades to history over time. This page is (currently) a running file our smaller issues and announcement as well as our milestones. In time, news events will be peeled away from the milestones. The newest items are here, at the top and then fade to history as one goes down the page. While the milestones made in those early days seem insignificant by today's DMR operations, they were huge at the time. There were no tools, no networks, no Radio ID schemes, no Talkgroup ID schemes, no Brandmeister, no hotspots and few users of DMR. It was a frontier of a few independent experimenters, hacking away. Such is history, lost over time. This is our effort to to preserve that history, at least from the eyes or TRBO-6, DCI and currently, PNWDigital.
Our milestones and lowlights are listed in a larger font throughout this file.
2022 // 2021 // 2020 // 2019 // 2018 // 2017 // 2016 // 2015 // 2014 // 2013_2008
03-06-22: The Rattlesnake UHF repeater is back on the network. VHF is still with connection issues. DNR was payed $$$ to allow services to continue to April 2022…they are asking for $5-$15K a year for this site which is NOT their building, towner, generator or internet. Government at their best
02-21-22: Most of our backend services have either been moved to new hardware and now integrated into the new site or at least working in some fashion. All published pages (76) are now converted, reviewed and hopefully of some benefit to the community. MMDVM's continue to vex us with many user complaints. Internet issues at a half dozen sites continues.
02-11-22: The BawFaw repeater is back on the network. HamWAN added an alternate path since the loss of Capital Peak.
02-03-22: Our prior website (v2) is now available at: old.pnwdigital.net. The DCI/TRBO-6 (v1) site is still available at: trbo.org
02-01-22: WordPress website moved to production server, pnwdigital.net DNS updated.
01-20-22: This new WordPress website is now the primary site though it has not yet moved to the production server. DMR.icu is good for this site, especially as it is still on pnwdigital.net. Google Drive is now holding the files rather than the website.
01-05-22: The Gathering is moving to the PNW Regional 2 talkgroup (31771) on February 2, 2022
12-14-21: New Talkgroup: Metro 2 created today, replacing Local 2, TGID 3166. This talkgroup can (optional) link nearby repeaters for a wider local area. See Metro 2
12-11-21: This website, v3 is now in pre-lease. It is ready to migrate it onto production.
12-03-21: The Bremerton / Gold Mtn Repeater hardware has been removed from this DNR site per their demand.
12-02-21: Oso / Frailey Repeater Off-Network, ETA for fix is unknown. This is an off-site down-stream Internet issue beyond our control.
11-22-21: Seattle Metro: The repeater is back on network and switched over to its own manager.
11-18-21: Tacoma Baldi: The 220 Repeater installed and on Network. VHF is now open access and may be used by the Ham community.
10-31-21: The BawFaw repeater will be back on the network with new cellular router. Hopefully by mid-November, weather permitting. Keep watching the repeater page for changes in network status.
10-29-21: The Cougar Repeater is off network due to commercial Internet hardware failure. Expecting it to be repaired before 11-4-21.
10-07-21: Last day for Paypal Pools. Paypal has discontinued this service. More on the donations page.
10-03-21: Bremerton/Gold Mtn repeater is off-network, RF is fine. Unknown if internet or some other issue. UPDATE: Tower fell after excavator clipped a guy wire. Likely not to be repaired anytime soon, Spring 2022 possibly.
09-30-21: Report that Ariel is down. Shows on the network fine. Unknown when someone can go to the site to determine the issue. UPDATE 10-31-21: Site owner not replacing the tower until next year, Ariel repeater will be removed and repurposed elsewhere.
09-30-21: We will no longer be sending personal Email thank you's to all our donors. The Donation page will continue to be updated. Paypal will no longer support our PayPal Pool. The $ designator will no longer be updated. We appreciate the support shown and given to PNWDigital over the years!!! Thank you!!!
9-21-21: The Prineville OR repeater is now in-service and on-network.
09-08-21: The Brush Prairie repeater is now in-service and the Baldi UHF repeater is down for a possible antenna issue.
08-24-21: Paypal is eliminating Pools. Our donation site will be affected so if you donate to PNWDigital, other methods will be needed…more coming in the next month…

08-24-21: CdA repeater is down for 2-5 day, RF and Networking. A site trip may be done some time this week.

08-15-21: PNW-D is back online. More details (optionally) at: https://dmr.groups.io/g/PNWD-News-ML/

08-15-21: PNW-D is down, we can ping it but no SSH…working on it…UPDATE: Hardware Failure in the data center, it will be replaced Monday and should be back up sometime tomorrow.

08-09-21: PNW-D c-Bridge at Kennewick is offline due to some hardware failure. It should be fixed sometime Tuesday 8-10.

07-04-21: Happy Birthday America! The latest issue of the RV and Traveler's Net Newsletter has been published by Duff, WA7BFN. All issues are available in this directory.
06-22-21: The I-84 Group has installed another repeater in association with ARRG, South Saddle Mountain OR. This site is about 31 miles west of Portland. See the Repeater page or Repeater Map.
06-22-21: The 6-16-21 Zoom session has been uploaded to PNWDigital's YouTube Channel. Brad, N7ER is doing the video editing and it takes a few days to get that done and uploaded. We now have 5 sessions available. We will not update the content on YouTube here normally. Just check Youtube on your own if you have any interest. We are always trying to find presenters, if interested contact us at: support@pnwdigital.net. Need ideas, check out the poll on this subject.
06-11-21: We are experimenting with a Metro-style talkgroup that would tie a small area of repeaters with overlapping coverage. Currently, we have 1 grouping in Portland on a special linking of Local 2 on a 3-6 month trial basis. See the WiKi Article for more and the latest changes.

06-11-21: We are mushing forward with our Youtube channel and adding content. New is the latest presentations, as well as adding some our older training files. If you wish specific subjects to be covered in the future, send an Email to: support@pnwdigital.net
06-10-21: Announcing the Inland Repeater Group, an affiliated group located in Southern California. Soon to appear on the repeater, map and talkgroup picker pages.
06-09-21: Most repeaters are back on network (still no access to Baldi).

Catchall: New support address for member help: support@pnwdigital.net, For system issues: tech@pnwdigital.net and for administrative issues with the organization: admin@pnwdigital.net Our club call is WA7DMR and membership is currently 1,707. Recorded Zoom presentations are located in our new Sync space – Presentations but Youtube will likely soon be our primary method.
6-6-21: The Bellevue / Cougar Mtn repeaters are still down (Since 5-27-21).
6-6-21: The first 2 Zoom presentations (from Round 2) have been posted in Virtual Presentations as well as our new presentation space. 5-28 was: Inaugural/Catchall by N7ER and 6-2 was: SMS-APRS-D Gateway by KF7EEL.. We may also post some of the presentations on our Youtube Channel.
6-3-21: The Seattle / Cougar repeater is back on the network. Thanks to Steve, N9VW, Jon, W1JDB and Scott (Ratelco), a team effort

5-30-21: The Rattlesnake UHF repeater is finally on the air after being installed on a different tower.
5-23-21: The primary Eastside server went down and it may be Friday-Sunday before the MM servers there are repaired. The parrot (Toucan Sam) is up from a cage on the westside for now. Still plenty of Westside servers for the hotspots.

5-22-21: The Ridgecrest VHF (Spokane Valley) is back online with a new antenna and Heliax. KC7AAD got the repeater back on the air today and said that HT coverage is very good.

5-20-21: New Video Conferencing effort: Weekly on Wednesday, 2015 hours local after the Gathering // Zoom Meeting ID: 916 6177 7188 /// Password: pnwdigital // We are making another attempt at using video conferencing to support new and old members. Currently will follow the Gathering at 2015 hours or as soon as the Gathering ends. // We are using Zoom. You do not need an account nor install software. Web only is supported, just click "Join from Your Browser" button if you don't have Zoom installed on your computer. Meeting ID: // Password: pnwdigital // There will be a waiting room so admittance will be at 2015 or later, it will be announced at the end of the Gathering. Please be sure to put your Name and Call into your log-in so we know who you are. Test your audio and video before 2015 also so that you are ready to go.

5-09-21: The Community codeplugs for the 578, 878 and 878-II have been updated. Now with the new Winthrop repeater and 94,300 + USA and Canada digital contacts.
5-07-21: The Winthrop repeater is installed and on-network. Soon Ocean Shores and Coeur d Alene – Metro will be next to come online.
4-04-21: The new Parrot Echo Server is up and running with a comparison track(s) pre and/or post user's echo. It is currently experimental while the delays and extra calls are weeded out. Then net and other announcements will follow.
4-04-21: All 3 c-Bridges will be updated today to the latest versions as well as the latest alias files for peers and users. All should be synced by 2200 tonight or worst case by 0600 tomorrow.

3-27-21: Everson/Blaine repeater left the network. Notice was provided in December 2020 of the change.

3-25-21: Repeater status changes will no longer be updated here. The repeater listing page, now has status icons on left side of page, hover over the status icon. (More Detail)

3-18-21: All MMDVM Servers have moved to the .org domain. We will be shutting down the PNW-B c-Bridge now and the older servers on the .net TLD's soon. To get the latest credentials, please use our webform. It would be helpfu if you you add "org" in the Hotspot Model field to enable us to track the purpose of the this series of requests. Reminder: The servers are now running enhanced dashboards, just put the server address into your browser to see the new look.

3-16-21: The Moses Lake repeater is back on the network. The Internet provider changed their settings and knocked the site down.

3-15-21: All MMDVM servers and most user service related features are moving, have surfaced on or will be moving to the .org domain soon. .net will remain unchanged for web and Email services.

2-22-21: The Sultan/Haystack repeater is down due to an antenna issue. No eta provided for the repair.

2-8-21: The MMDVM Servers have been added to the Repeaters page. They will now be included in the Status Monitoring already present for the repeaters.

2-8-21: The Tri-Cities UHF repeater is back on-network. We lost our Internet radio and VHF repeater some weeks back. The VHF repeater died and will be replaced as soon as a trip from Tacoma can be scheduled for a site visit.
1-30-21: The APRS-D and SMS services are now in open Beta. If you are an APRS user generally and have been using our old APRS-D gateway on timeslot 2, you are welcome to try out the new service.
1-29-21: The new Salem Repeater Association repeater was installed on Prospect Hill today, is on-network and appears to be operating properly. Coverage is from north Eugene to the Portland area.
1-28-21: A new Services Page has been released. This is an effort to collect all of the mostly live services provided by PNWDigital, such as VU meter, repeaters, MMDVM servers, etc.
1-27-21: A new Repeaters Page has been released. Database driven and with repeater status shown as well as more information via mouse-overs.
1-24-21: APRS-D support has been added to all the I-84 Timeslot 2 repeaters. See APRS-D for information on how to implement.
2020
12-31-20: Ariel and Baw Faw are back online. Ariel moved to it's own manager so that now Ariel is on it's own manager as well.
12-26-20: Cut-over to the new Parrot server, now operating on PNW-D. Thanks for Dave W7NCX and Rod KC7AAD for the creation and the hardware.
12-20-20: Tri-Cities lost Internet and 1 repeater. UHF is fine in standalone mode. VHF repeater was pulled down for repair or replacement. The Internet backhaul radio must be replaced. Possibly the week after Christmas might bring some resolution.

12-13-20: PNWDigital has a newly created VU Meter supporting both the Parrot and the Audio Test talkgroups. This VU meter will also support Washington 2 and PNW Regional 2 full time, except during weekly nets, if there is a conflict.
The weekly nets now supported are: the Cascade Coffee Net, the Not-A-Net Gathering, the Oregon Net and the Happy Hour Net.
This service will soon appear at the current VU Meter or direct from W7NCX's VU Meter Server.
BTW, PNWDigital is also working to roll-out a direct streaming service soon
12-12-20: The new Spokane Valley – Ridgecrest VHF repeater was installed today. The repeater page and interactive repeater map have also been updated for the last 6 new repeaters.

12-08-20: The 220 Mhz Repeater is now in service on Whidbey Island until it can move to a high level Western Washington site, weather permitting
12-06-20: MMDVM server Suzy West has been updated to the latest software. DNS A Record has been updated. Users need not make any changes.

11-29-20: If you use the community codeplug and the Spokane Valley/Ridgecrest repeater, you should get the latest plug as it has the correct frequency pair. The 11-12 codeplug is wrong but otherwise complete and with the picker to populate the zones.

11-29-20: The Spokane Valley – Ridgecrest UHF Repeater is back in service. The receiver is hearing at -124dB with 3-5%. This should be a powerful addition to the many Spokane DMR repeaters.

11-28-20: PNWD has a new APRS-D server running in Beta. It is using Group Call rather than Private Call and we are looking for a few beta testers who will actively test. It provides us more flexibility and also we should be able to roll SMS into the mix as well. If you have an Anytone 878 or 578, will actively test and report results, email the team at tech@pnwdigital.net

11-27-20: UPDATE: Connectivity restored about 1330 today / The c-Bridge PNW-E in Spokane lost connectivity and possible other connections are down, ETA to a fix is unknown. All assets on PNW-E are also off-network.
11-21-20: The Spokane Valley – Ridgecrest UHF Repeater was installed today and is on Network.
11-17-20: The Anytone ACB input files are now created from our database and updated daily. They are now located at: www.pnwdigital.net/files/acb/ Still a work in progress so if you find any issues please report them to our database manager or post the Radios and Codeplugs IO group.

11-14-20: The new Bridget East MMDVM server is now available to the membership after 10 days of beta testing. Same credentials.
10-26-20: Comm 1 and Comm 2 have been deleted from the PNW c-Bridges. These were legacy TG's (created in 2009) for the TRBO-6/DCI c-Bridges and carried by DMRX for many years.
10-23-20: The New Goat Mtn Repeater near Pateros, WA is installed but not yet on the network. Connectivity is pending backhaul installation ch may now be delayed due to weather.
10-22-20: The New Rattlesnake UHF repeater is on the air and on network. Potential for UHF to cover better than VHF due to the higher site and higher antenna on the tower.
10-20-20: APRS-D support has been returned or added to: Olympia, Oso, Baldi UHF, Gold Mtn and Seattle Metro. There was some issues, we thought were related to causing several sites to be unstable, but we are trying again…and monitoring…
10-19-20: The TG Picker and Matrix pages are now live or dynamic and the old static pages have been retired. This has been a year long project by Steve, N9VW who created the c-Bridge data scraper, the SQL database…and next up, you use this work to build a codeplug that creates zones and channels to match the c-Bridge programming.
10-18-20: The MMDVM TAC 8 will be changing to Local 1 on ALL Single Slot servers. The alternative can be TAC 1 (2 or 3 if available). 2 slot servers will have Local 1 and Local 2 with shorter, 2 minute hold-off timers. These changes are to align the MM;s to be more like the repeater operation as well as to simplify overall usage between both repeaters and MMDVM servers.

10-11-20: The PAPA net will be discontinued as they are moving to a BM TG. BayNet will also be dropped. Low attendance and opening up these prime time slots for PNWD nets are also part of the considerations for this change.

09-29-20: The Ephrata repeater had a new commercial stick installed at the top of the tower. Early reports from the crew driving home were indicating significant improvement.

09-19-20: Check out the Callwatch Page. Use the default URL's to clean up the call history.

09-19-20: Krell Internet has been fixed. Both UHF and VHF should now be working mo' bedda!

09-14-20: Ariel is back on network, unknown issues.
09-09-20: Ariel is off network, likely off the air. Winds likely cause.

09-07-20: Krell VHF is back online. Krell VHF has moved to it's new solo manager on on PNW-E. Internet connectivity at Krell may be a bit wonky until some subnet work is done.

09-04-20: PNWDigital is no longer providing a buyers discount program to the membership. It turned into an admin mess, more complaints than thanks and hams were joining just for the discounts and then never participating on PNWD. If you are still interested, please contact our favorite vendor, Let's Get Ready Inc. on Ebay, Amazon or directly. CSI also has wonderful service and support but costs are higher.
09-03-20: The Sequim / Blyn Mtn repeater is on the air. The 7/8″ Heliax was replaced and all is well. The feed line was an issue since the original installation.
09-02-20: The Ariel repeater is back on-network. Site trip set for next week.

09-01-20: The Ariel repeater is still down. ETA unknown for the site visit, likely antenna or feedline so tower crew is needed

08-23-20: The Ariel repeater is down. ETA unknown for the site visit.

08-23-20: Updated the CallWatch/Audio Level meter page. This combination page has more info for audio level evaluation relative to loss rate.

08-21-20: APRS-D support has been removed from the Olympia-Capitol Peak repeater. Issues with repeater operation, unknown as yet if it is related to APRS-D.
08-19-20: APRS-D support has been removed from the Oso-Frailey repeater.

08-15-20: The Sequim / Blyn Mtn repeater is down again. New Heliax has a fault. Repeater is turned off until tower climber and trip can be scheduled.

08-14-20: CallWatch has been showing APRS as Unknown Analog with a RID since 8-9-20 or so. The reason is unknown, APRS Digital is working normally, so no need for any members to change their setting. We have an Email into the c-Bridge developer about this wrinkle.

08-08-20: The Sequim / Blyn Mtn repeater is now on a new antenna and feedline and coverage should be improved.

08-05-20: The Lake Stevens repeater is now online, on-network and ready for fill-in duties.

07-27-20: The Oso/Frailey repeater is back in service. New hardware will be installed in a future visit.
07-30-20: The Sequim / Blyn Mtn repeater was installed today and is operational.
07-27-20: The Oso/Frailey repeater is down. Requiring a trip to the site, the ETA is unknown.
07-26-20: The Lewiston repeater is now installed. RF system is complete and on the air. The last mile of Internet connectivity was implemented the next day.
07-18-20: Otis is now online! Albert WB7AWL is hosting Otis, the MMDVM server with an Oregon Talkgroup deck. Dashboard: otis.pnwdigital.net And now, taking requests at: www.pnwdigital.net/mmdvm.php/ Still need to update the docs, webform, response email and pi-star host script…

07-7-20: RexX is back in service!
07-5-20: RexX is down. Lost a power supply earlier and it will be replaced tomorrow and back up soon. Thanks to Albert, WB7AWL.
07-2-20: Digital APRS is now running on PNWDigital! Currently running in beta and open only to testers who will actively test and report back to the Tech Team. You currently should be active and experienced with APRS, comfortable with Anytone CPS and willing to help us roll this out to the membership. We primarily, will be looking at timeslot loading and impact to voice traffic on the same timeslot. If you wish to be a tester, contact tech@pnwdigital.net
06-26-20: Coeur d'Alene repeater is back on the network! The repeater was brought back on the network. The Internet connection broke last month when the provider was "fixing" something else. It was restored this afternoon, and we are exploring adding our HamWAN link back in again.

06-14-20: Local 2 Links: Local 2 is now connected on the UHF and VHF repeaters at Tri-Cities. The Ellensburg UHF and VHF repeaters will soon be linked as well as the Ephrata and Moses Lake repeaters. This enables repeaters with major overlapping coverages to have a talkgroup that can be used locally within similar coverage areas. Local 1 will remain unlinked in all cases. This special linking has been done for several years now by request of the Spokane and Coeur d'Alene repeater owners and has worked out well.

06-02-20: Repeater Recap on Coeur d'Alene, Ariel and Baldi UHF: CdA is off network, RF is OK, unk when we can get to the site / Ariel has high reflected power, unk when can visit / Baldi UHF has numb Rx, site visit set for Saturday 6-6-20

06-02-20: The New Rexx 2 slot MMDVM server is now available in Beta. WB7AWL has created a new server using the latest software and updates and it is working well. It is available for Beta testing for users with a 2 slot hotspot and who have already had access to the original Rex MMDVM server.

05-29-20: The Zello Streaming Server has been shelved. We will ultimately change this over to an all digital solution and begin streaming then. No timeline for this service to surface as it is low priority with much ahead of it on the plate.

05-14-20: The Rattlesnake Repeater is back on the Network. Evidently the DSL underground cable or pedestals had some opens.

05-04-20: The MMDVM Server Rex is looping intermittently…so disconnected from the c-Bridge until it is fixed, cursory look around reveals no solution, so no ETA. Additionally, the other MMDVM servers are troublesome and tired. We intend to rebuild all servers with the latest patches and upgrades…soon?

05-03-20: The official name of the "Cascades East 1" talkgroup has changed to "Cascades 1"
05-01-20: The I-84 Group installed their 9th repeater today West of Boardman OR on Golgotha Butte. The repeater is listed on the repeater page and appears to operating properly.
05-03-20: The Spokane Krell VHF repeater has a defective receiver, now offsite for repair/replacement, no ETA

04-21-20: The PNW-D c-Bridge is now hosting both JOJ repeaters on their own managers. This is the beginning of a long process to move repeaters onto their own managers as well as onto the most appropriate c-Bridge based on location as well as load balancing. This effort will take us several years as many sites must be visited and many more managers programmed to support those repeaters.
04-18-20: The PNW-D c-Bridge is now online in Kennewick WA. This bridge will serve Oregon, Southeastern Washington, parts of Idaho and Utah. Adding it to the stable will enable redundant connections and geographical and load shifting to balance out the network traffic. PNW-E in Spokane will soon follow for a 3 bridge triangular hub-centric network. PNW (A) will shed repeaters over the next few years to further balance our DMR load.
04-17-20: The VHF Repeater in Spokane is offline due to a repeater transmitter issue. Please use the UHF Repeaters in the area until further notice!

04-02-20: The Tri-Cities UHF repeater was moved over to PNW-D, the Kennewick c-Bridge today by Rod, KC7AAD

03-31-20: The online Raffle/Fundraiser for Valley Camp launched today. All donations will go to Valley Camp to help them in this very difficult year.

03-30-20: The 2nd Annual DMR Spring Gathering has been cancelled as of today due to Covid-19.

03-29-20: The Rattlesnake repeater is off network, has been for weeks. RF is fine for local use, snow still a problem, 2 attempts, no success.

03-27-20: PNWDigital now has a 3rd c-Bridge. It and the other 2 will be configured to bypass the 3rd if it goes down for additional robustness. All 3 c-Bridges are now located in Washington; Bremerton, Spokane and Kennewick.

Also, a new Talkgroup Picker (repeater TG deck) as well as more comprehensive Network Repeater Map. For now, there is map landing page and it is: map.pnwdigital.net (pnwdigital.net/repeater-map.html). The links will be going up tomorrow to phase out the old map. The matrices will remain up for awhile during this shakedown time with the new stuff.

03-07-20: The I-84 Group has installed their 6th repeater on Juniper Point at Biggs Junction OR. This wide-area repeater covers the I-84 corridor from Celilo Village to Boardman Oregon, Goldendale Washington and portions of Gilliam, Sherman, Morrow, Wasco Counties in Oregon and Klickitat County in Washington."
03-04-20: The Ephrata DMR presentation scheduled for March 15th has had to be cancelled/postponed due to issues beyond our control.

03-01-20: SeaPac 2020 will have a DMR Demo Repeater in Seaside <More Info>

02-21-20: OR-SAR now has a new name and their own website: sardmr.com
02-11-20: The I-84 Group has launched their 5th repeater installed on Stacker Butte, near the Dalles Oregon.
02-04-20: PNW-A flew out into the weeds today, restarted and all appears fine.

02-03-20: Frenchman Hills (Moses Lake UHF) Repeater is back in full working service. This was replaced with a spare repeater and tested on site. Initial drive test out of the area shows improvement over the deficiency it has had. More testing will be done later in the week. Please report any issues or updates to it's coverage to tech@pnwdigital.net.
01-21-20: Update: Capital Peak: New repeater installed
01-11-20: NEW: ID's, Recent ID's and Frequent IDs, are now available complements of Dave W7NCX.
01-11-20: NEW: Bridgewatch, a user tool with more information than Callwatch. Created by Ben K7DMR from Spokane.
1-10-20: UPDATE: The Corbett repeater has changed pairs and is now: 443.1000.
2019
12-30-19: PNWDigital.Net publishes a digital simplex page. Part of developing a regional standard as part of the effort to support EmComm and Public Service organizations.
12-26-19: The New Portland-West Hills repeater was installed. It is a joint project with the I-84 Group and ARRG.
12-19-19: The PS 1 and PS 2 talkgroups have been de-published and changed due to misuse either intentionally or unintentionally. The TG ID's will be provided to those EmComm or public services groups who have requested use of PNWDigital.Net services.

12-9-19: The Beer and Pizza Net has moved from talkgroup TAC 2 to Oregon 1.

12-5-19: PNW DMR has changed it's name to PNWDigital.Net. A pair of hams registered 5 pnwdmr TLD's and forwarded them to porn sites, then wanted $800 from us to transfer the TLD's. They had already been banned from PNWDigital for other continuing issues.

12-1-19: PNWDigital.Net now has an About Us page.

11-30-19: Added Cascades East 1, TAC 2, TAC 3 and PNW Regional 2 to the Kelso Repeaters at the request of the repeater owner.

11-27-19: The Brandmeister connection to Washington 1 (BM WA statewide 3153) has been severed again. Inappropriate use by out of state users talking to other out of state users is the primary reason. Hotspot call quality is a secondary reason. We have gone back and forth on this connectivity several times now and now that we have PNW Regional 2 available, this is our primary talkgroup for BM/PNW connectivity.

11-16-19: The Moses Lake UHF repeater has a numb receiver and will need to be replaced. No time table for this but at least this site is accessible during the winter. Try Ephrata VHF repeater as the coverage is overlapping.
11-16-19: The Ephrata VHF repeater was installed and is online and working correctly.
11-11-19: The Tri-Cities VHF and temporary UHF repeaters are online and on-network and functioning properly. We were ultimately able to reduce the noise to 1-2 dB. We very much would like to have reports from local users for both repeaters and comparisons between both.

11-9-19: We believe that the Tri-Cities UHF repeater's high noise floor has been conquered. A decent signal report from Othello on an HT was received today.
11-9-19: The Ephrata/ Beasley VHF repeater is planned for installation Saturday November 16.
11-8-19: The Corbett OR/Lookout Point Repeater was installed by the I-84 Group is now on network after solving the PNW networking issues.

11-7-19: The Saint Maries ID repeater came on network today. It was installed on Saturday at a mid-level location until Spring, when it will go to it's 6,000 foot home. This is the first repeater (not TRBO) that has it's own internal MMDVM controller and MMDVM to IPSC server, that happens to be driving a 100 watt MTR-2000.
11-7-19: More that 50 578's have been shipped to PNW DMR users in this first reservation round. Gerard, WT0F was the winner of the 578 raffle this past May at our First Annual DMR Gathering and his radio was delivered today. That was a most excellent fundraiser for Valley Camp and it is nice to have that radio (donated by Let's Get Ready) in the winners possession. It took a bit longer than we thought it would for the winner to receive his prize.

11-6-19: Three more DMR repeaters are scheduled to be installed by the end of November; Saint Maries ID, Tri-Cities and Ephrata. Saint Maries UHF is sponsored by Jeff, KB7SIJ, Tri-Cities UHF is a PNW DMR repeater and Ephrata VHF is a joint effort with the Central Washington ARC.
11-4-19: The Seattle Metro Repeater (K7SLB) is now up on the network with a commanding view of Downtown. The repeater zone has been added to the PNW Stock 878 codeplug as of today.
10-31-19: The Tri-Cities Repeater new antenna and 7/8″ Heliax was installed. Also the new custom Rx PreAmp System was installed to help reduce the noise floor. Noise floor decreased by 5dB and overall gain is 5dB. A temp UHF repeater was installed. Ran out of time, so the UHF antenna and feedline will install next trip.

10-26-19: The Boistfort Brandmeister networked repeater was removed for a lack of use/interest after a 10 week test run. <More>

10-08-19: The Seattle Metro Repeater (K7SLB) is scheduled to be installed October 12 or 13. It may have been installed but now there is a networking issue. It will join the Gold Mtn repeater manager at this point in time.

10-06-19: The Anytone AT-D578UV will be shipping to customers around 4th week in October. Initial shipments will be in very limited quantity. Email d578uv@pnwdigital.net for actual price and details on how to get onto the waiting list for PNW DMR members.
10-06-19: The Tri-Cities Repeater at Jump Off Joe is now working fairly well. The noise floor is still very high but we are getting fairly decent reports from users of HT's from Walla Walla to Richland. The new antenna/feedline still may happen next month, which will provide significant improvement in overall coverage.
10-02-19: The Anytone AT-D578UV will be shipping to dealers around 3rd week in October. The PNW price will the about half of 878 percentage off MAP. Use this WebForm for more information: pnwdigital.net/radio.php
9-26-19: The Tri-Cities is online and on-network and operating normally!!! Wow!!! /// Oh wait, we have 40 dB of interference…so the receiver is still numb…at least trip to work on that. UPDATE: So back on 10-6 and 10-7-19, a third trip with more bottles and filtering. Three 5-hour one way drives and some overnight lodging, hopefully this will be the one! UPDATE: 10-6, preliminary work has improved the receiver, now with an HT getting into the repeater from Walla Walla (37 miles).

9-17-19: The 900 Repeater at Larch was installed today by Loren, KB7APU and is on-network and operating normally.

9-14-19: The Tri-Cities DMR repeater is online (TEMP: Tx is Off) and on network from Jump Off Joe Mtn, only took 22 months! Currently HT coverage in Kennewick with fair output on TX but we must mitigate RX issues with another trip in 1-3 weeks. Numb receiver but it is usable until next trip for the change to the new pair (146.425 +1Mhz) in the next 1-3 weeks. Permanent antenna and 7/8″ Heliax goes up in November, weather permitting. UPDATE: New freq/duplexer/isolator scheduled for re-installation on 9-26-19.

9-02-19: Dave W7NCX has joined the PNW DMR Network Admin Team, our thanks to Dave for his willingness to provide his skills to benefit our organization.

9-02-19: The Valley Camp repeater has a new manager; on Friday, the start of Summer Gathering, the repeater will switch to the new manager to provide true local only talkgroups as it will be the only repeater on this manager. This will enable more use of Local 1 and Local 2 for onsite events only without impacting all of the Interstate 90 corridor.

9-01-19: The Capitol Peak repeater had RF system issues; fixed was a bad 7/8″ Heliax connection after end to end feedline testing, 5 watts reflected power is reduced to .5 watts.

8-11-19: Announcing: Blossom Peak UHF DMR Repeater around Post Falls Idaho is back on the network!!

8-10-19: Announcing: New Brandmeister Repeater installed on Baw Faw, complements of Rob, AF7PR (Removed 10-26-19 for lack of interest/use)
8-05-19: Announcing: PNW DMR is supporting our own Brandmeister repeaters, see <More>.

8-02-19: Announcing: 2 more Oregon repeaters are Installed and on the WA talkgroup plan, not OR-SAR; details to be published soon.

8-01-19: Announcing: 2 more BM repeaters; Larch and Spokane. Larch is expected to be online within the next week or two and Spokane is out a bit further.

7-31-19: Announcing: BawFaw UHF Repeater to be installed on the Brandmeister network. Expected to be online 8-10-19, more at: http://www.pnwdigital.net/bm/

7-27-19: Lookout Site Maintenance: VHF antenna winter damage fixed, added PDU. MikroTik Router and RPi still to be added.

7-22-19: The TAC 310 net is now on Net 2 PTT. The Tac 310 NCS's now do the weekly net on BM Net 1, PNW will carry it on Net 2 for the 1 hour.

7-20-19: The Rattlesnake repeater will be down today while new antenna and "Networking Package" is installed.

7-19-19: The West Tiger Repeater is back on-network. The cause was a dead wall wart taking down HamWAN.

7-16-19: The West Tiger Repeater is off-network. The cause is unknown as is any response to the hilltop.

7-13-19: The Rattlesnake repeater is back on-network. The site router was hung, power cycle cleared the issue.

7-11-19: Wenatchee Repeater Back on-network. Repeater was replaced due to dead network controller board.

7-10-19: Both Kelso/Longview repeaters are back on the network.
Wenatchee repeater is still off-network.
Rattlesnake repeater is still off-network.

7-07-19: The Frenchnam repeater was visited after Ellensburg, also by KC7AAD. The RPi was offline, someone unplugged it, now back. The repeater was changed from a Master to a Peer. This leaves Wenatchee still off the manager until their Internet connection is repaired, possibly on Monday 7-08.

7-07-19: The Ellensburg UHF repeater back on Network. Repeater was locked up (again). Rod KC7AAD cleaned up the mess from the last guy there (NO7RF) and we now have a working PDU for both repeaters. Rod installed the VPN router so the site now has 44 net static IP's available on 44 net. Rod also installed the RPi for remote programming of both repeaters.

7-04-19: Baw Faw changed from UHF to VHF. Same pair as Bellingham VHF: 146.500 output and 147.500 Input to the repeater.

7-01-19: Wenatchee repeater lost IP connectivity; appearance the 8400 lost its Ethernet card. Repeater to be replaced possibly 7-5-19.

6-30-19: Baw Faw will change from UHF to VHF on 7-4-19. Same pair as Bellingham VHF: 146.500 output and 147.500 Input to the repeater.

6-28-19: Rattlesnake Mtn Repeater is off-network again. Hilltrip is needed, no dates set as yet, Repeater RF is operational.

6-23-19: Moses Lake / Frenchman is back on the network. KC7AAD made 2 stops over the weekend, including picking up another repeater in Tacoma from AF7PR.

6-23-19: Both Longview WA repeaters are off-network; Unknown why.

6-22-19: Megler VHF has joined the PNW DMR Network; NA7Q's repeater has the WA talkgroup deck and has fairly broad coastal coverage and mostly covered along the highways 4 and 30 corridor to I-5.

6-21-19: Frenchman Hills (Moses Lake) Update; Site trip made, repeater must be replaced, possibly next trip with another repeater on 6-23…
6-18-19: Frenchman Hills (Moses Lake); Repeater is off network, presumably local traffic is working. Pending trip to site this week to troubleshoot and resolve. – KC7AAD

6-13-19: Lookout Mtn repeaters are off-network; unknown if they are still on the air. Pending item…Never mind, back online by 0843.

6-10-19: Baw Faw – Capital Peak changing to VHF on June 30; 146.5 +1 Mhz (same as Bellingham – Lookout)

6-8-19: Trip to Capital Peak to check on numb repeater receiver, repeater and duplexer were fine, issues with Heliax/antenna; to change out in the future.

6-1-19: Coeur d'Alane repeater is off network, lost the HamWAN RF connectivity to Blossom Hill.

5-30-19: Moses Lake / Frenchman Hills Master Repeater is off network, appears that Internet is MIA. Fixed or it just came back online, hard to classify the resolution, but a site trip was made.

5-09-19: WA – Southwest VHF Repeater; Installed, on the air and on Network, the Larch VHF repeater is history.

5-03-19: Rattlesnake Mtn Repeater is on the air and On-network.

4-21-19: TAC 310 has been added to the spew list.

4-18-19: DMR-MARC TG's have been disabled; endless spewing of zero second calls coming from Florida.

4-8-19: The DMR Gathering is just 5 weeks out and registrations are very light, down-sizing the event is possible with a lid on attendance. If you are coming please, please revisit the poll, change your vote to reflect your attendance. For the planning team, we have only 9 people confirmed. Sign-up <Here>. It is possible this may be a non-event.

3-19-19: Codeplugs, Programing and related have moved to their own IO group: https://dmr.groups.io/g/PNW-CPS-Programming-Codeplugs MMDVM related will be following soon…

3-13-19: WA Repeater Location Map: pnwdigital.net/sv/siteview.html // Talkgroup Viewer: pnwdigital.net/sv/tgquery.php

2-28-19: The Vancouver WA / Larch VHF Repeater is down until a new test/permanent pair is available, trip to mtn top is needed, 5 ft of snow on the ground, no ETA
6-1-19: Coeur d'Alane repeater is off network, lost the HamWAN RF connectivity to Blossom Hill.
5-30-19: Moses Lake / Frenchman Hills Master Repeater is off network, appears that Internet is MIA. Fixed or it just came back online, hard to classify the resolution, but a site trip was made.
5-09-19: WA – Southwest VHF Repeater; Installed, on the air and on Network, the Larch VHF repeater is history.
5-03-19: Rattlesnake Mtn Repeater is on the air and On-network.
4-21-19: TAC 310 has been added to the spew list.
4-18-19: DMR-MARC TG's have been disabled; endless spewing of zero second calls coming from Florida.
4-8-19: The DMR Gathering is just 5 weeks out and registrations are very light, down-sizing the event is possible with a lid on attendance. If you are coming please, please revisit the poll, change your vote to reflect your attendance. For the planning team, we have only 9 people confirmed. Sign-up . It is possible this may be a non-event.
3-19-19: Codeplugs, Programing and related have moved to their own IO group: https://dmr.groups.io/g/PNW-CPS-Programming-Codeplugs MMDVM related will be following soon…
3-13-19: WA Repeater Location Map: pnwdigital.net/sv/siteview.html // Talkgroup Viewer: pnwdigital.net/sv/tgquery.php
2018
6-14-2018: PNW DMR's club call issued (KI7YYB) and then Vanity Call (WA7DMR) assigned on 7-10-2018.
6-9-2018: The Larch VHF repeater was installed. It is on network and working well. It is a crossover repeater that can be used by Oregon hams to gain access to the Washington talkgroup deck. Oregon 1 and Washington 1 are on full time. HamWAN connectivity was also installed.
6-5-2018: The new 50x c-Bridge was installed in the Bremerton Data Center today. It is idling currently while our 44 net connections are routed over the HamWAN RF link. This will become our main c-Bridge and will be able to service 9 of our Washington west side repeater via the HamWAN RF IP backbone.
3-11-2018: New now have a block diagram for the PNW DMR Network. It shows the WA assets primarily but hopefully a professional will produce a quality and comprehensive diagram.
3-11-2018: A new or first time logo has been created. See it at: Logo
3-11-2018: The Yakima / Elephant Mtn VHF repeater was installed today and is on-air and on-network. This project was made possible by the major efforts of Joey K6BFD and Mark KB7HDX.
3-8-2018: The PNW c-Bridge is moving from the current HamWAN data center to a different DC. This is to occur after 2100 on 3-8-18. Down time is expected to be short but…won't know until later in the evening if additional time is needed.
3-5-2018: Polly moved to Spokane. Dr. Dylan said that the environment is better for this bird. Actually we are balancing out servers between Spokane and Bremerton in an effort to secure maximum uptime.
2-28-19: The Vancouver WA / Larch VHF Repeater is down until a new test/permanent pair is available, trip to mtn top is needed, 5 ft of snow on the ground, no ETA
2-14-2018: PNW (Casey, KI7TRR) has created and we now release our MMDVM Dashboard. (retired due to lack of support)
2-11-2018: PNW (Dylan, KI7SBI) has created our own Parrot echo server and is now hosting Polly (in Bremerton but moved to Spokane on 3-5-18).
2-9-2018: PNW has switched to a new Parrot echo server, hosted by IN-1.
2-3-2018: The Woodburn OR repeater is now on the Oregon South network.
1-31-2018: We have deployed 5 MMDVM servers now, most running at both CoLos. We are working to release a MMDVM dashboard soon. More information soon.
2017
12-16-2017: Our original Bridget server was shut down today as our newer servers here in Washington have taken over the load. The many newer MMDVM servers now now located in Tukwila and Spokane and should provide better service as they are located closer to our members as well as our c-Bridge.
12-16-2017: We have now deployed Suzy and Peter, the first of our MMDVM portals into PNW which operate virtually inside a Dockerfiles. We also have additional VPS POPs in Spokane (KC7AAD) and Bremerton (KI7SBI) so Bridget will soon move from SFO to one or both of these locations as she remains our main portal for PNW DMR Members.
12-12-2017: We now have capability to deploy many more "Bridgets" due to the efforts of Dylan KI7SBI. We will soon be adding more and specialized servers, much to be determined down the road. This is a huge development for our backend capability. Our starting documentation is at MMDVM.
12-3-2017: Also joining the network will be a VHF repeater located in Yakima on Elephant Mtn. This will be a very wide are repeater. Heatmaps: Elephant Mtn or CdA & Eastern WA combined
12-1-2017: PNW has added a new Talkgroup; Cascades East, TG ID 3191 on TS 1. This is a fulltime TG for all repeaters East of the Cascades range in anticipation of the major repeater additions coming in 2018.
11-30-17: [12-7-17 Project delayed/shelved due to costs] The Tri-Cites area will have DMR coverage from Rattlesnake with 2 repeaters in Spring 2018, VHF and UHF XPR-8400's. More details in the coming months. Other east-side repeaters in planning also. Heat Maps: UHF, VHF, or CdA & Eastern WA combined
11-23-2017: PNW has moved to Groups.io, leaving Yahoo Groups as legacy. We also added a Facebook page as a referral presence back to our website and our IO group.
11-18-2017: Symposium-2017, held in Moses Lake, WA, was a great success by all accounts and likely will spawn another event, possibly in the Spokane area in the Spring (2018).
11-8-2017: PNW DMR has a new Welcome page. We are also now making an affirmative effort to contact all hams in our region who register for a DMR Radio ID. Our primary research tool is QRZ. We began the project starting at ID 3153601 and have out the emails, mentioning the new welcome page. If other states wish to do so, please do. We may be sending out letters via USPS but that is not a high priority at this time.
11-8-2017: PNW DMR now has it's own Email account. Several repeater owners are admins and it will be our now main point of contact. Email us at: pnwdmr@gmail.com.
10-24-2017: The Symposium in Moses Lake is a go!!! More details very soon as soon as we get the venue under contract. It will be 11-18-2017 In Moses Lake…get your reservations in ASAP.
10-9-2017: The Oso/Frailey repeater is now on the IPSC network. The Lynnwood site is no long part of the PNW DMR Network as the repeater there, has been re-located to the Frailey site.
10-3-2017: The Frailey repeater was installed today but is not on the IPSC network as yet. The Telewave 4 bay folded dipole antenna is mounted at 40′ on the tower and feed with 7/8″ Heliax.
9-28-2017: Zello is now carrying a PNW stream. This early effort (still being "adjusted") can be found at: Zello Streaming. Currently it is listening to the Bridget manager, all talkgroups on Bridget are available except the Parrot. Zello is available on iOS, Android and PC and is an excellent free service. The streaming channel is available to users to chat over the top of the Bridget stream. The channel is open to the public at this time, but like Bridget may be password protected in the future.
9-26-2017: The Lynnwood repeater is OTA and being moved to Oso (Frailey). The install is scheduled for this Thursday 9-28.
9-23-2017: The Moses Lake repeater is now on the air and the network. The Ellensburg and Moses Lake repeaters are on the same IPSC network and operating on the same frequency/color code. So the locals are connected and this approach enables no channel switching when traveling the I-90 between the 2 repeaters.
9-16-2017: The Seattle/Cougar Mtn repeater moved from the DCI c-Bridge to the PNW c-Bridge today. This is the last repeater to make the move and completes our de-clustering effort and c-Bridge transition project.
9-15-2017: TAC 1 is now for use in the PNW and HKS networks only for a clear channel TAC talkgroup. This means that TAC 1 is used locally or in-network and may be more useful to PNW as it no longer has nationwide traffic as do TAC 2, TAC 3 and TAC's 310-319. TAC 1 is programmed for Bridget, CdA and all WA repeaters except for Larch and Megler (OR repeaters located in WA. TAC 1 is now our primary (and private) TAC for Washington and Idaho. NOTE: Brandmeister no longer supports TAC 1-3 so TAC 2 and 3 are now only connected to DMRX but still have nationwide coverage capability.
9-9-2017: New Talkgroup: EmComm USA, talkgroup ID: 9911, timeslot 1. This is a Brandmeister talkgroup, added today for Hurricane IRMA. It is provisional at this point pending Evaluation. Most west side Washington repeaters have is on PTT, 30 minutes on, 2 minutes off for Washington 1 only. Not fully held off as yet as this is for evaluation and demonstration.
8-22-2017: Bridget 1 and Bridget 3 have retired. Bridget v2.0 is our production server and will be moving to a private service soon for only PNW members and close cousins who support the project. Washington 1 still has a Brandmeister connection but that may be going away as Bridget supports Washington 1. PNW Regional 2 will no longer be patched to PNW 2 for the Gatherings, please use Bridget if you are otherwise using Brandmeister for the Gatherings.
8-19-2017: PNW DMR will be supporting EmComm and other public service events on most Washington state repeaters. While just kicking off this effort with 2 additional talkgroups and a web page, we want to get the word out so our support can grow right around with our network and repeater growth.
8-12-2017: TAC 314 has been added to all PNW repeaters that have requested it so that Bridget would be able to use this one TAC to help get traffic off WA 1 & 2 as well as to have a TAC available for PNW and the rest of the USA. This was done now as most of the newer 313-318 TAC's have been a languishing update project.
8-12-2017: NC7Q and the Vista Ridge Repeater Association fill-in repeater is online and by Sunday, on the air. This repeater may move to a better site sometime in the future.
8-12-2017: Bridget v2.0 is now in production and a permanent portal into PNW DMR via MMDVM devices such as the openSpot.
7-8-2017: The Ellensburg repeater was installed today and should provide around 50 miles of I-90 Coverage from several miles West Cle Elum to about 8 miles west of Vantage for a typical 40 watt mobile with a roof top mounted gain antenna.
6-17-2017: Our first every DMR Clinic. Organized by Joe W7BWA and sponsored by the Blaine ACS, this 6 hour event had 3 PowerPoint presentations followed by a tailgate swapmeet.
6-10-2017: The Baw Baw repeater was installed today along with HamWAN with their backbone loop, 30 Watts from Seattle and 20 Watts from Vancouver WA showed up at around -105 dB.
6-4-2017: The Megler and Spokane repeaters moved to the PNW c-Bridge today. Loren moved the Megler repeater over to PNW this morning while at SeaPac and Rod moved his Spokane repeater this afternoon. That leaves 2 Washington and 3 Oregon repeaters still to transition from DCI to PNW.
6-3-2017: Lenny, K7MOT installed the Coeur d'Alene Repeater at Blossom Mtn this morning. Coverage should roughly match the Heatmap.
6-1-2017: The PNW Regional talkgroup (31771, slot 2) is now on full time on most Washington Repeaters. Consult the Matrix to determine the exact availability. This will enable our BM users in the region to have better access to PNW DMR without the need to tie up timeslot 1 statewide talkgroups nor the need to move over to a TAC for extended conversations. Note: Spokane is still on the DCI c-Bridge, so some TG availability may not correct until the move to the PNW c-Bridge has been done.
5-27-2017: Site survey made at Baw Faw. Repeater, antenna and HamWAN hub expected to be installed in June. Potential Heatmap
5-23-2017: The BFDX CS-580 codeplug is finished. Steve N7LNX and Mike NO7RF worked on it intensively for the past 3 days after Steve's initial completion of most of the zones. It now includes all WA, ID and BC repeaters, scan lists, RX group sample, I-5 travel corridor and GMRS zones. Steve created the major work on the original plug and was the first to announce the innovative features and superb audio of this handheld. Likely it is the BEST cost to value ratio of ANY handheld on the ham market. BFDX CS-580 Review
5-18-2017: The Bremerton repeater at Gold Mtn switched over to the PNW c-Bridge today. Also Rob and crew are putting up a new 4 bay Telewave antenna to replace the vertical. 7/8″ Heliax should be replaced, maybe next year after the many other projects.
5-12-2017: The Olympia repeater at Capitol Peak switched over to the PNW c-Bridge today. While it's new manager is not yet completely programmed (same as Bellingham), it is done for TS 1 talkgroups. Likely the programming with be done by Monday. These new managers use the MCT type of talkgroup controls; checkout the Matrix also.
5-10-2017: The Eugene Oregon repeater at Prairie Peak is online (announced 4-25-17 in the news). This is the 8th repeater to be deployed by Loren, KB7APU. 1 or 2 more likely to be launched this year in Oregon. Check out the likely coverage.
5-6-2017: The Outlook – Bellingham repeater is on the air and on the network. Rob AF7PR reports 30 watts into 7/8 inch Heliax to 4 bay Telewave antenna at 110′ on the tower. 1-3 more repeaters are planned for launch in 2017. The first report was -109 RSSI in Burien, South of Seattle. Likely Coverage
4-29-2017: 2 new talkgroups have been created for Emergency or Public Service events. PS 1 and PS 2 are PTT and available on all PNW c-Bridge managers. PTT timers are set for 12 hours of ON time, simply key up once to enable 23 hours of monitoring or use of any of area repeaters. All other repeaters can be used normally if not needed for the event.
4-25-2017: [Antenna/Feedline is up, next weekend possibly.] The Lookout repeater is scheduled to go on the air on 4-28. The antenna is to go up 110 feet on the tower and hopefully the Internet connection will be working. Wide area coverage along the I-5 travel corridor (~125 mi) from Everett to Vancouver BC is expected.
4-25-2017: The Eugene Oregon repeater is scheduled for installation and testing on Prairie Peak on May 10th. Wide area coverage will be I-5 from South of Eugene to North of Salem (~100 mi) as well as coastal coverage from Florence to Newport (~60 mi).
4-14-2017: The Coeur d'Alene repeater came on network on 4-2-17 and is coordinated to 444.475 and testing from a low level site until the move to Blossom Hill in late May to early June pending snow melt.
4-13-2017: Announcing Brandmeisters Talkgroup PNWR 2 (TG ID 31771), an independent, dedicated talkgroup. PNW Regional 2 will switch over to PNW 2 during the weekly Gatherings only to enable BM access for the Gathering for 1 hour. Otherwise, it is PNW's portal to Brandmeister that will otherwise, not impact our statewides with out of region traffic.
4-10-2017: Announcing Brandmeister Talkgroup 31771 is now connected to PNW 2 for the weekly gatherings. Additional use is still to be worked out. This will enable our PNW users to access the weekly Gatherings when away from our RF coverage areas. It will also enable live monitoring via the BM Hose as well as BM archiving for your later listening pleasure.
4-2-2017: Announcing NVG 2017, firecracker or fizzle?…
3-26-2017: Announcing: The Coeur d'Alene Idaho repeater will be on the air and testing low level in a few weeks, with deployment to Blossom Mountain in June or July. This repeater will provide around 100 miles of I-90 corridor coverage from East of Sprague WA to West of Pinehurst ID.
3-14-2017: The Washington West manger will be separating its repeaters onto separate mangers. Gold and Cougar will remain clustered, but Capitol, Baldi and Lookout will go onto their own managers. This will enable much more independent traffic, a varied talkgroup deck as well as provide a local platform for local area users that does not busy out other repeaters. The talkgroup matrix will be updated as each repeater is made independent. Likely Capitol Peak will be the first to move and it is listed as a sample already. All new managers will use MCT's. It is important for users to understand MCT action on these managers.
3-13-2017: MCT use is expanding as the Washington West manager is updated throughout the Summer of 2017. Please refer the PNW MCT Page for additional information.
3-12-2017: The OR-SAR repeater group has dropped about half of the typical PNW talkgroups. Please refer to the talkgroup matrix to determine the valid talkgroups still available in Oregon. Stock codeplugs should be adjusted so as not to key up on unauthorized talkgroups. Please contact Loren, KB7APU for additional information on these changes.
2-27-2017: There is a change in policy for DCI 1 and 2 talkgroups. DCI 1 and 2 are no longer "required" to be carried fulltime (or at all) on PNW repeaters. This change has been made due to the deployment of the new PNW c-Bridge as well as some repeater owners having issues with DCI traffic.
2-15-2017: The new PNW c-Bridge is now in production. HamWAN has graciously provided the hosting on their own backbone. PNW has been testing for several weeks with several repeaters. Most other c-Bridges in our area have already switched their connections from the DCI c-Bridge to PNW. We will begin migration of our PNW repeaters over to PNW to aid in the more robust service provided by our own regional servers. This process will likely take many months as each repeater site must be visited for a quick programming change in the repeater. The single change for the repeaters is Master IP from: 198.133.242.10 to: 44.12.9.10. The new netwatch is: netwatch.pnwdigital.net
1-26-2017: General update on the 2017 repeater rollouts; 1) Moses Lake will be installed (likely) on February 18th, a 100 watt MTR-3000 covering about 100 miles of I-90. 2) Either Bellingham or a new Spokane area repeater will be installed. 3) Baw Faw is in "planning stage" for the Summer of 2017. Salem Oregon is still "planned" for 2017 but no further details have been provided though weather related access is the primary delay. We welcome individual efforts to sponsor low level, fill in repeaters to join PNW DMR as well.
1-16-2017: Repeaterbook.com is becoming a superior resource for DMR repeater listings. It is far more than a simple database of repeaters. RB now supports information on talkgroups, timeslots, coverage maps, highway coverage support and much more. It is a recommended resource for the travelers and visitors, especially so for DMR repeaters and c-Bridge operations that do not have a web presence. Examples: DMR Repeater Search or Baldi repeater
1-15-2017: The "On-Timers" for the following PTT talkgroups on Washington West network have changed as follows: All TAC's and the Bridge are now 5 minutes. This will diminish the ability for these talkgroups to be "live-streamed" but still allow ready access to the talkgroups for active use if desired. Live-streaming can be done on the web via Brandmeister for those who wish to monitor a talkgroup without tying up a timeslot on most of the PNW repeaters.
1-3-2017: The SNARS talkgroup has been added to most of the Washington repeaters. It will be on PTT 15 minutes on/ 3 minutes off or MCT. No Oregon repeater owners have yet to sign on to carrying this talkgroup as of today including the southern border repeaters; Megler, Vancouver and Rainier. Check the TG-Matrix for the latest status on which managers carry which talkgroups.
2016
12-9-2016: The Moses Lake repeater is now a go. Planning for an install in 1-2 months weather permitting. This MTR-3000 repeater is expected to provide about 100 miles of I-90 coverage between west of George to East of Ritzville. North to South may be from Coulee City to Connell. The Lookout Mtn repeater (Bellingham) is now on the back burner due to winter weather.
12-3-2016: The Not-A-Net Gathering and Best Practices are announced.
10-18-2016: The Buxton repeater was installed today, is on air, on network and appears to be operating properly.
10-11-2016: The new Haystack repeater (KE7SFF) is now a PNW affiliate and is capable of carrying these PNW talkgroups: BC 1, I-5 1, Oregon 1, PNW 2 and Washington 1 & 2. The repeater is located at a solar powered site so it's talkgroups may be on PTT. More information
10-9-2016: The Rainier Hill (OR) repeater, N3EG, is now onsite, on network and in service.
10-8-2016: The Mazama (WA) VHF repeater is back in service after extended outage.
10-3-2016: Effective November 1st, PNW 2 will be carried on all Hawaii TRBO repeaters PTT. So visitors to Hawaiian Islands will then be able to phone home to All PNW repeaters as we have PNW 2 on full time. Conversations can then move over to a TAC talkgroup. We currently have Hawaii 1 (their statewide) talkgroup on PTT here on the Washington West network only.
10-3-2016: Added the OR-SAR User Guide written by Loren N7KPU.
9-30-2016: Update: The Longview (Washington) repeater is moving to Rainier Hill (Oregon) on or about October 6. The frequency will change to 441.7000. Coverage will be Portland to Napavine. This essentially fills the last gap in our I-5 Coverage in Washington. This is a wonderful addition to the PNW network through the efforts of Earl N3EG, Senior Systems Tech for Day Wireless and with Day Wireless providing the site and Internet access.
9-29-2016: New PNW page of interest: Getting started in PNW DMR. Also added the Rainier Hill (Longview area) to the talkgroup Matrix. Those talkgroups still need to be decided.
9-28-2016: The Capitol Peak repeater is now back on high power, new 7/8″ Heliax and a new 4 bay folded dipole antenna. This should be a significant upgrade in coverage since the repeater was installed. Only item still on the list is to move the antenna out a foot further out from the tower leg and onto the east tower leg.
9-26-2016: The Longview repeater joined PNW today. Currently low level covering Longview, West Longview and Kelso and a portion of the I-5 corridor as well. But expected to be up at 1,100 feet on or around October 6, 2016
9-24-2016: The Megler Oregon repeater was installed today. Some antenna work to be done at a future date to enhance the coverage.
9-23-2016: PNW DMR received it's first donation from a user today. Not sure at this time what attribution to provide for that kindness, a list, anonymous list with or without amount. Will consult and figure it out. Still way astonishing cool!
9-19-2016: Rob, AF7PR installed the Capitol Peak repeater today. Currently on a temporary antenna at about 60 feet, AF7PR and the tower crew will install the Heliax and antenna 40 plus feet higher on 9-22.
9-14-2016: The Idaho and Oregon talkgroups have been patched into the Brandmeister network.
9-13-2016: The Capitol Peak repeater will be installed on 9-18 on a temporary antenna (60′) and then on the 24th, the new antenna and feed line will be installed just above 100′ on the tower. The Megler repeater is scheduled for install on 9-24.
9-12-2016: Added Interstate 5 talkgroup coverage maps.
9-7-2016: The Scott Mtn repeater will be moving to Lookout Mtn at some point after the Capitol Peak repeater is installed. This installation on Lookout may be done some time later this year but may wait until next year. The Scott Mtn repeater will go dark in the latter half of October. This is the expected coverage map for Lookout. The coverage will be better overall (especially for Bellingham) as Lookout is 1,022 feet higher and 20 miles north of Scott Mtn.
8-30-2016: RepeaterBook Support: PNW and RepeaterBook will be working more closely to support all the PNW repeaters located in ID, OR, WA and BC. The listings will soon be providing talkgroup information as well as the ability to directly export repeater and talkgroup information via CHIRP among other formats. Check the listing for Bremmerton – Gold Mtn repeater (click on: Show Talkgroups or Coverage Map). More features are expected to be supported soon, such as heat maps and routes. My thanks to Garrett KD6KPC at RepeaterBook and Tom KD7LXL for the support to the entire DMR community (and more!).
8-28-2016: The Gold Mtn repeater is now fully functional. After an aborted trip on 8-20 (gate locks changed), today with a duplexer swap out by AF7PR, KE0CO and N7NFY, the repeater is now operating properly and the project is now complete. There may be a possible antenna reorientation at some point in the future. This a great addition to the Western Washington network. Beaconing is enabled for anyone interested in Roaming.
8-13-2016: The Gold Mtn repeater was installed. The 4 bay dipole antenna has an elliptical pattern oriented North and South and was installed at 150′ thanks to the tower crew, Mike N3KPU and Daniel KL7WM. All equipment provided by Rob AF7PR, site access by Mike N7NFY and Internet by HamWAN. Andy KK7TR did the duplexer and isolator tuning. This was a 14 hour day for some of the install crew. Checkout the updated heatmap as well as the Washington combined coverage map.
The Rx is numb and another trip is planned for 8-20 correct that and tidy up the installation. Next up are the Capitol Peak and/or Megler repeaters. Oregon still has some plans for more repeaters not yet listed in the repeater table. There is some rumbling about a Coeur D'Alene, Idaho repeater off in the distance as well.
7-26-2016: Update on the pending repeaters: Capitol Peak now has a frequency pair and should be installed soon, Gold Mtn will be installed soon, Goat Mtn is very close to installation, Hebo will get a network update, then Megler will be installed. A high level repeater for the Eugene area is planned but no time frame is known. That is the end of the coordinated repeater growth by our admins. We welcome more area repeaters added by individuals to enhance coverage.
7-23-2016: A new talkgroup matrix specific for PNW has been created and includes more detail as well as less information not relevant to PNW. Future network changes are outlined. Only repeater owners or their network admins may make changes to the talkgroups and other network settings. Contact them directly if you wish to discuss changes to the talkgroup lineup or in their settings. More emphasis on MCT's will appear on the new or newer IPSC networks.
7-21-2016: The Mt Hood repeater is now on-network via a Verizon wireless data connection. The repeater was installed several months ago but was lacking Internet connectivity.
7-17-2016: The Spokane repeater moved from low level testing to its site on Lookout Pt. Networking was finished on the 18th and is now operating well on-network!
7-3-2016: The Washington 1 talkgroup is now patched into the Brandmeister network on a fulltime basis. See the topic in our Yahoo Group for more details.
6-16-2016: The newest repeater to join PNW will be the Bremerton repeater to be located on Gold Mtn. It is expected to come online within the next month or two. This repeater is made possible jointly by Mike N7NFY and Rob AF7PR. Mike is providing the site access/Internet and Rob is providing the Internet (possibly via HamWAN), XPR-8300 repeater and RF system, once again. A rough heatmap has been generated and it is expected to be added to the Baldi/Cougar/Scott roaming list.
June 6, 2016: DCI has made our Ham Friendly Dealers page legacy. No longer will it be updated and now only two dealers, both my personal favorites. Go there if you wish to no why we no longer support this page.
5-22-2016: The Mt Vernon / Scott Mtn repeater is now operational on a Tx antenna 90 ft above the ground and the RX antenna at 140 ft (top of the tower) RF Output into the feedline is about 70 watts.
5-17-2016: The Redmond Oregon / Gray Butte repeater was installed today and is now on the air and network.
5-3-2016: The Oregon Regional Net is now running weekly on the Oregon 1 talkgroup starting at 1930. Everyone is welcome to check-in. If you are not on an Oregon Group repeater, then it is a part time talkgroup (PTT), so hit the pickle if you wish to join the net. The c-Bridge scheduler may be implemented to enable the net for 30 minutes on the other PNW network groups. Day and time subject to change. If no there is no NCS for the net, just jump in informally or take over the throttle.
5-1-2016: The Olympia / Capitol Peak repeater is now in the works with deployment by June possibly by July 2016. This is a joint effort by the Oregon group led by Loren, KB7APU enabling the site access and Internet. Rob, AF7PR will provide the repeater and the complete RF system hardware. Still details to pin down but should be OTA something this summer.
4-30-2016: Mt Vernon / Scott Mtn Repeater: Rob, AF7PR and Daniel, KL7WM installed the repeater and associated equipment at the site. The transmit ant is still needed to be installed on the tower. The repeater is currently on a dummy load and on the IPSC network, operating perfectly. Possibly in the next week or 2, a temporary antenna will be installed or less likely, the permanent antenna at 100 feet up. The May 15 day already planned may not be necessary.
4-16-2016: Another repeater has joined the Oregon group today. Located in Woodburn and sponsored by Jim, N7MAQ, it is now testing at low level until a permanent site is arraigned. 442.8875, +5, CC1
3-31-2016: The DMR Lastheard Android app has been updated to v1.06, available now in the Google Play Store. My appreciation to Mike AF6FB for adding DCI to his app.
3-26-2016: The Hebo / Mt Hebo repeater was installed today is now on network and operating normally.
3-17-2016: The Hebo (Oregon) is scheduled for install on 3-26-16, weather permitting. Grey Butte and Mt Hood are still not online, no updates at this time as installs are in the hands of non-ham teams.
3-12-2016: AF7PR is moving forward with the Mt Vernon repeater (Scott Mtn) and underwriting all costs to bring this site on the PNW network. The site has been secured, 440.925 is the frequency (at this point), the Rx antenna will be at the top of a 140′ tower and the Tx antenna will be at 100′ with ERP of approximately 175 watts. The time frame is likely April to May of 2016.
3-7-2016: DCI (and PNW) now have 2 talkgroups cross connected to the US Brandmeister 3102 server. TAC 1 and "the Bridge" talkgroups are now connected permanently. "the Bridge" is connected full time on the BM side and currently is PTT on most PNW networks (by request). TAC 1 is PTT on both DCI and BM. Neither talkgroups will impact PNW as they are on PTT on our side of the connection.
3-5-2016: New repeater has been ordered for Mt Hebo. This repeater will cover the north coast of Oregon and parts of central state including some stretches of I-5 North and South of Salem. This repeater is in addition to the Mt Hood and Gray Butte repeaters now awaiting only installation at their sites.
2-13-2016: Oregon will deploy 2 more repeaters, Mt Hood and Gray Butte in February and/or March. The repeaters are programmed and awaiting installation at their respective sites. More sites are planned for 2016.
1-28-2016: MEET-UP? We are tossing around the idea of some sort of a "Meet and Greet" sometime in 2016 for the repeater groups and their users. Take the survey and read the topic to help us plan or trash the idea.
2-5-2016: PNW 2 was created to provide a place for longer or long conversations that don't tie up the main timeslot 1. It is full time on all PNW repeaters and it's use is encouraged without limits. Washington 2 was used for that purpose but now that Oregon has a large presence, Washington statewides are less appropriate for a general use talkgroup for all of the affiliated PNW groups.
1-8-2016: Our next Washington repeater will be Scott Mtn repeater, near Mt Vernon WA this spring. The mobile coverage should be from the Canadian border to Seattle. Another repeater underwritten by Rob, AF7PR.
1-8-2016: The new SLR-5700 slated for Timberline (Mt Hood, OR) arrived today. Loren KB7APU had it on the network and began testing at low level with the intention for it to be on the hilltop before February 2016. This will be the 3rd repeater in the Portland group to come online in less than 2 months. Several more are in the planning stage.
1-5-2016: The Frailey repeater project is now officially off the table. No further information is known.
2015
12-7-2015: The PNW 1 talkgroup is now full time on all PNW manager and a feed has been shared with our British Columbia DMR repeater neighbors as well. All statewide are full time for instate repeaters and PTT for repeaters outside of that state. Portland/Vancouver as the exception as they are on the same manager and physically close in spite of the state line. See 11-15-2015 entry below…
12-4-2015: The Vancouver WA repeater on Larch Mtn was installed and came on network about 0945 today. Larch is at 4000 feet and sports an MTR3000 repeater running about 85 watts. It is operating on the Portland/Vancouver manager so all TG's are always in sync between the Vancouver and Portland repeaters.
12-1-2015: Reminder: The PNW 1 talkgroup plan will be implemented on 1-1-2016. Washington 1 and Washington 2 will switch to PTT for out of state repeaters. With the addition of PNW 1, this will enable the Wash talkgroups to operate as they were originally intended, for routine in-state. PNW 1 will take over as the primary PNW network-wide go-to talkgroup. Suggested: Program in Local 1 and 2, PNW 1 and Oregon 1 ASAP. If repeaters owners adopt PNW 1 early, Wash talkgroup repeaters will switch to PTT for the out-of-state sooner. Check out the codeplugs for the various radios on the Yahoo Group as some users have put in many hours in codeplugs that may save you much effort.
11-25-2015: New repeater: This afternoon the Portland (West Hills) repeater joined the PNW network. This repeater is located at Stonehenge (KGON tower) and has HT coverage all over Portland as well as over 100 miles of the I-5 travel corridor. This is a joint effort by Jim N7MAQ and Loren KB7APU. Vancouver WA (Larch Mtn) will join soon and 3 other repeaters are in planning for 2016.
December 4, 2015: The Vancouver WA repeater on Larch Mtn was installed and came on network at 0945.
November 25, 2015: The Portland repeater was moved to another site (West Hills on the KGON tower), is now installed and is on network. The early off-network repeater site had Internet issues so was moved here.
New webpage: Talkgroup – How-to has been created. It (tries) to explain how to use and understand the workings of talkgroups. It also describes the purpose of the talkgroups and caveats and restrictions on their use.
11-24-2015: The Oregon group will carry PNW 1 full time and Washington 1 will be PTT 15/3. This means that PNW 1 is the PNW network's new Home channel or TG and that Oregon will not necessarily hear any callers from Washington 1. So use PNW 1 or call them on Oregon 1. PNW 1 will be made fulltime by 1-1-2016 on all PNW managers. Major modification to the TG layout on the PNW Homepage.
November 15, 2015: The PNW 1 talkgroup was created to remove Washington 1 from the all PNW repeater comm. This will allow Washington 1 and 2 to revert to their standard roles of Washington statewide talkgroups.
November 15, 2015: The PNW 1 talkgroup has been created. Now that Washington is no longer the sole state in the network, a PNW wide TG will now be the network's home base. PNW 1 will not be distributed outside of our region. More about this in PNW-DMR.
11-13-2015: The Portland repeater has now morphed into a MTR-3000 in Vancouver WA on Larch Mtn, 3500′ with a coverage from North of Salem OR to around Longview WA, about 90 miles of I-5 coverage. ETA is about 2 weeks. Portland is still a go but has some issues with securing Internet access.
10-22-2015: The North Tacoma fill-in repeater is installed permanently and operating normally on the network, though still needing a bit of tweaking. Soon, the antenna is to rise another 18 feet, very significant for this low level site. The Tacoma repeater supports roaming, currently configured for 3 repeater overlap coverage. Users with TRBO radios may wish to begin with -108 for HT's and -105 for mobiles. Check with Rob AF7PR for more details on his latest repeater deployment.
10-22-2015: The Portland repeater is now testing but off-network. It is expected to be on-network in early November. More information as it develops.
October 22, 2015: The Portland repeater is now from the West Hills area and testing but off-network.
The North Tacoma fill-in repeater is installed permanently and operating normally on the network.
8-20-2015: The old mailing list has been replaced by a new Yahoo Group: PNW-DMR. All PNW updates will now be made there. This is an interactive mailing list as well as a decent source for and support of Pacific Northwest DMR. It is being populated with codeplugs, heatmaps and other information now and you may find it to be a decent reference in addition to the standard mailing list support. If you wish to join be sure to include your call and location in the comments when you request to join the list is the restricted to control SPAM and focus support to the Pacific Northwest Networks.
7-2015: In an effort to provide more versatility and better independent repeater operation, Lynnwood and Spokane will be moving (or have moved) to their own managers on the c-Bridge. Local 1 and 2 will then have a true local option. All TG's can be customized to fit the repeater users needs and the coverage area. PNW TG's will still operate the same unless changes are desired by the repeater owner or their users. No changes are planned to the wide area Cougar/Baldi machine combination except to support roaming. Fill-in repeaters will be able to make use of the timeslot 3 & 4 concept if desired.
Roaming (repeater beaconing) is likely to be better supported by west side Washington repeaters in the future but for now, passive roaming is available with beaconing currently on the Baldi and Tacoma repeaters. If you have a TRBO radio, you may wish to program for roaming on "Washington 1" and "I-5" now as those talkgroups are well suited for our eventual roaming support.
The Oso/Frailey Mtn project has stalled. It may be readdressed later in 2015.
June 2015: PNW has it's own history page and most of the DCI activity is in that area now so entries will slow here.
April 7, 2015: DCI is leaving the DMR public support arena after giving up on pressing the ICBO issues with MARC/CalDMR, acknowledging that MARC (and the new CalDMR alliance with MARC) are the winners over the independent operators. Call it a retreat, but no more battling with MARC or CalDMR as the divide and conquer tactics have clearly prevailed in the Ham DMR world. DCI is no longer associated with NATS and in fact, NATS has been retooled and now part of that alliance. DCI will reduce its footprint in the DMR community and focus more on the a local, state and regional efforts to support DMR repeaters and their user base as well as continue it's longstanding alpha/beta testing of the c-Bridge. Current repeater manager groups are welcome to stay aboard but further custom manager support will be curtailed in favor of our local, state and regional areas. Emails for general c-Bridge information and support will generally be pushed into the Yahoo Groups to minimize the 1-on-1 time. These changes will free up significant time for more useful and less stressful use of DMR as well as other long languishing projects. If anyone cares for more background on this evolution, you are invited to read up.
March 21, 2015: DCI's production c-Bridge, the 50x which replaced the original IPSC-5 has changed its Control Center name to: "DCI". It had been "T6-DCI" since the original installation in June 2011. This is about the last hold-over from the original Ham IPSC network: TRBO-6, created in June of 2009
March 17, 2015: The original c-Bridge (IPSC-5) purchased in June of 2011 has been retired. A VPS model will take up duties at some point in the future. DCI still has a physical 50x deployed and a VPS Demonstration c-Bridge.
DCI added its 50th talkgroup today, 47 of which are public, 17 of which are on timeslot 1, 33 are on timeslot 2. Interesting numbers on the DCI c-Bridge: 1,577 Bridge Group entries, 76 Conference Connections and the North America talkgroup has 624 lines in its Super Group.
March 3-2015: 2 wide area San Diego repeaters joined the I-5 TG in March 2015. One of our long term goals is to have seamless I-5 travel corridor coverage in Washington with our last legs into the Vancouver/Portland and Bellingham areas still to be worked out. Hopefully, though the clock is ticking, by the end of the year (2015), full coverage will exist on the I-5 travel corridor from Portland to the US/Canadian border and 40 miles north into Canada for the greater Vancouver BC for over 200 miles plus wide swaths East and West of the freeway corridors. This is a big project so any help contributed by our users would be appreciated. The larger goal has been border to border coverage so any other repeaters in California and Oregon having I-5 coverage are welcome to join the talkgroup.
Local 1 and Local 2 talkgroups are now on short 1 minute timers and independent from the other Washington repeaters. This means that conversations can be kept local to a single repeater/manager for a true single site talkgroup. Currently only Lynnwood and Mazama have this configuration. Cougar/Baldi have locals tied together and Spokane and Tacoma have yet to move to their waiting managers. But once all set-up, each local will not key up other locals unless another repeater user wishes to PTT into the conversation. Then they are tied together for another talkgroup for limited use on the PNW network only. This is similar to the TAC 310 operation but with only Washington repeaters having the possibility of connecting in. Remember, Local is primarily for same repeater users but can be used intra-network if you maintain short TX cycles (or kerchunk each minute).
As a user of PNW, a c-Bridge account is typically available upon request for access to an enhanced Netwatch capability (check out the Dashboard also). This account will provide a view of all the peer repeaters as well as the active talkgroup connection map. This is very useful to see exactly where your transmissions are being routed and is a handy diagnostic tool. Include your request for a simple password if you have a preference. Minimal Netwatch is always available without an account nor any need to log into the c-Bridge.
January 9, 2015: The Lynnwood/Gunnysack repeater went online. Early reports are excellent for this local area repeater location. Coverage into Arlington and some of Darlington is also available with a standard mobile of 40 watts and gain antenna.
January 5, 2015: The Spokane Repeater (KC7AAD) is now online. Rod KC7AAD is testing at low level pending a move to Lookout Point in the fall of 2015. Mobile coverage is expected to be east to Coeur d'Alene, west to Sprague, north to Deer Park and south to Cheney. This is about 70 miles of I-90 corridor coverage. Only a few users are known to have DMR subscriber radios at this point.
2014
October 24, 2014: The PNW CS-700 codeplug is complete with RX Groups, Scan Lists, and all Washington contacts for all 5 repeaters. This is a fairly complex codeplug but simple to use in the radio so read the txt file in the Directory for the very latest changes.
Codeplugs are problematic as there are many manufacturers of DMR radios and models within their product lines as well as simply, being time consuming to maintain each one. While DCI will publish a codeplug from time to time, it really is much more fair if a kind soul from over on the West-side, with access to at least one of the repeaters will freshen up the plugs. We will publish them if you submit them: Codeplugs
August 10, 2014: The North America Talkgroup Server (NATS) launches as an independent, apolitical service for the benefit of all DMR Worldwide Hams. The mission is to serve talkgroups to all c-Bridges for the best connectivity, up-time and with full fail-over redundancy. This is a further improvement of and now supersedes the CPM, Buffer Bridge and QB projects.
October 10, 2014: The Tacoma Mt. Baldi repeater is now up and running and working very well thanks to Rob KG7KPH and Andy KK7TR. Currently the repeater is operational on a 4 bay folded dipole array and Omni with vertical separation. Another 4 bay is on order and additional height is planned on trips before the snow flies this year. So coverage improvements are still in the works and that may also include a RF amplifier for slightly better fill in as well as neutralize losses in the RF system.
The Seattle Cougar Mtn repeater (XPR-8300 @ 52 watts ERP) is on the air and on the DCI network as of December 7, 2013 courtesy of Andy, KK7TR along with Steve, N9VW and Jim, N7MAQ (repeater loan). HT coverage to SeaTac airport and downtown is fairly dependable as is the Microsoft campus. The list of talkgroups (above) shows most of what is available but others may be added as listed on DCI. PTT indicated that the talkgroup is part-time linked and that you must kerchunk that TG briefly to turn on that TG. More information is on the DCI talkgroup page.
We are closely affiliated with the repeater groups in British Columbia. The New Westminster Amateur Radio Club supports a repeater in their city. The Mt Seymour repeater as well as the BC-TRBO c-Bridge is sponsored by the British Columbia Frequency Modulation Communications Association. Additionally this new IPSC network has all repeaters located in a compact regional footprint and brings all repeaters onto a very robust network with more features available to PNW users and repeater owners.
April 13, 2014: DCI will no longer be video streaming the audio and VU Meter. The project began in 2011 for video streaming and the VU meter was added in April 2012. We highly recommend the better option that is now provided by NorCal.
March 9, 2014: The new Buffer Bridge BackBone Talkgroup Project; QB, is launched. Consisting of 3 additional c-Bridges used only to carry TG's worldwide (no repeaters) so that if any 2 of the 3 c-Bridges were to go down, the remaining c-Bridge could still serve up some or all of the TG's carried on the backbone. [ 8-10-14: now superseded by NATS ]
---
March 4, 2014: Greg NF6C pulled the firs 2 Washington westside down the repeaters in of 2014, the history of the 2 MTR's is interesting and full circle…later this same year, Cougar came back to life…
With Cougar Mountain and Mt Baldi now deployed, we are expecting to provide mobile coverage from 20-30 miles South of Tacoma (Centralia), then North up I-5 to Bellingham, most of the Puget Sound area., much of the Peninsula and East to North Bend out I-90. We expect the coverage areas will include about 175 miles of I-5, most of I-405 and 45 miles of I-90 corridors. We also wish to expand to other areas of Washington including Spokane for the I-90 corridor as well as Oregon in the coming months. Roaming should be useful for the freeway commuters and is supported by all repeaters except Eastern Washington.
Mt Baldi (4000′) was the second Western Washington repeater and provided wide area coverage from South of Olympia north into Seattle with extensive coverage East and West of Interstate -5 corridor. It is now gone, Greg NF6C having relocated to California.
The Cougar Mountain repeater was installed on March 4, 2013. The networking's "last mile" (pair of Ubiquiti Loco M5's) was installed on March 24, making this first Seattle TRBO repeater (MTR3000), the first West side repeater to be added to the DCI IPSC network. The Baldi repeater was installed on May 19, 2013 after waiting for a month for the snow to diminish.
Greg NF6C has plans to get additional MTR-3000s deployed in the very near future. Other MTR-3000's will follow which will extend coverage to be from South Olympia to Bellingham to the North as well as into Oregon (by way of another group). This should provide mostly HT coverage of about 180 miles of Interstate 5 coverage in Washington ultimately as well as wide swathes East and West of I-5 into the surrounding cities. Oregon will add another patch of over 100 miles of Interstate-5 coverage also with a repeater testing on network at low level now.
PNW repeaters now cover major areas of: Tacoma, Seattle, Bellingham, Winthrop, Vancouver BC. If you have any interest in putting up a TRBO repeater in the Pacific Northwest (Oregon, Washington and Idaho), please contact us as we would like to assist you as much as possible.
---
February 2, 2014: The very first wide area, fully Push-to-Talk talkgroup, TAC 310 was created. 310 answered a need for worldwide connectivity but with the least negative impact to repeaters and networks not participating in any particular conversation. Close to a point-to-point or repeater-to-repeater connection much the same as DCI's fully PTT "Local Net 2" talkgroup has been for since early 2013.
2013
November 23, 2013: CPM's were created as a method to supplement CC's by providing additional continuing talkgroup connectivity during network breakdowns as well as the loss of the DCI c-Bridge. [ 3-9-14/8-10-14: now superseded by QB and then NATS ]
October 30, 2013: The new 50x c-Bridge was shipped on 10-28, arrived today at 1530 and installed in the rack and placed on the network at 2000 hours. This is a major upgrade in services available to any repeater or IPSC network connectivity.
August 24, 2013: VE7RAG joined, waiting for VE7NWX and BC-TRBO c-Bridge (fully integrated as of September 5, 2013 as the Master for the PNW Network.
August 20, 2013: Mt Seymour (Vancouver BC Canada) came online and has extensive coverage in Vancouver, West out to Bowden and Vancouver Islands, East to Chilliwack and South into Bellingham WA. Coverage to Mt Baker is expected.
June 29, 2013: TRBO-Link is back! Now on EchoLink node: "644275" or "N8URW-R" and it is now using DCI 2 (ultimately moved to DCI 1) for talk-out but does scan several other talkgroups.
There is now a PNW mailing list: pnw-l@trbo.org. IT will primarily be used as a point of dissemination of updates, change or additions to and of interest to the users of the PNW. The list members are able to post as well if desired.
April 28, 2013: TRBO-6 as an organization and IPSC repeater network is beginning the move to cease operation. The first repeater to move was Las Vegas repeater on Angels Peak as of today. The IPSC network ceased operation on August 20, 2013. As of today, the last 9 repeaters on the network have left the network as follows:
| | | | |
| --- | --- | --- | --- |
| Move Date | Repeater | Destination | Notes |
| Apr 28, 2013 | Las Vegas; Angeles Peak (312000) | SF Trbo | Comm 1 is still networked |
| Aug 12, 2013 | Lake Zurich IL (311701) | DCI | Comm 1 is still networked |
| Aug 20, 2013 | Los Angeles (310611) | SF Trbo | Comm 1 is still networked |
| Jan 5, 2014 | San Diego; Mt Otay (310612) | West Texas | Comm 1 is still networked |
| May 26, 2013 | San Diego; Dictionary Hill (310616) | SF Trbo | Comm 1 is still networked |
| May 28, 2013 | Rancho Santa Fe (310620) | SF Trbo | Comm 1 is still networked |
| March 2014 | Las Vegas; Downtown (311201) | NorCal | Comm 1 reconnected |
| Aug 3, 2013 | Midland TX (314800) | NorCal | Comm 1 is still networked |
| Aug 3, 2013 | Odessa TX (314801) | NorCal | Comm 1 is still networked |
March 4, 2013: Cougar Mountain is the home to the first Western Washington Ham TRBO repeater. Cougar is about 17 miles ENE of downtown Seattle or 19 miles NE of Sea-Tac International Airport and is at about 1,405 feet. The first repeater (3/4/13) was sponsored by Greg, NF6C (more info in the legacy section at the end). Two more repeaters were planned for in Oregon for 2013. The PNW and the I-5 Talkgroup are created for regional traffic on and around the Interstate 5 corridor.
November 4, 2012: TRBO-Link has gone off-line until a new home surfaces. Randy WB0VHB has kept our EchoLink portal online for almost 3 years. That was a huge dedication of equipment and other resources. Our enduring thanks for that service which surely helped bring more activity to Ham TRBO in those early days.
October 7,2012: The new c-Bridge Super Groups and scheduler implemented for more efficient control of the plethora of Talkgroups. Now users can control their TG's on their networks to over-ride traffic from the national Talkgroups using a priority style for management of Talkgroup traffic. See the current TG schedule.
June 10, 2012: Created the "Bridge" talkgroup (3100; was "Interstate") and the first c-Bridge's were mapped to it. Slow growth but 5 c-Bridges had joined in the first month (2 more by September 2012). Now with 14 c-Bridges carrying the Bridge in 2013.
May 12 to 27, 2012: The TRBO-Express takes off for Dayton Hamvention. This is a historic trip, you will learn about the Verizon networked repeater that was dragged along for the 2 week trip. During the road trip summit, it was decided that DCI now stands for "Digital Communications Interconnect", at least until something else better is thought up.
April 12, 2012: DCI adds a VU Meter Bar Graph to the Livestream feed. This effort followed extensive audio testing and poor subjective grading of audio and in an effort to help the DMR community get a handle on the piercingly loud audio being heard on DCI/TRBO-6 and the DMR-MARC North America and Worldwide talkgroups.
December 29, 2011: DCI began Streaming audio and video via uStream (now LiveStream). This provides both video of a HT display and audio. This is a better service as one can see the user ID or alias as well as the TalkGroup, scan and active channel indicators. The delay is only a few seconds while RR can be much longer. DMR-MARC "Slot 1" is also monitored via a scan list. Archives of the Nets are available.
December 15, 2011: DCI began Streaming audio via Radio Reference. "Comm 1" and DMR-MARC's "Slot 1" are streamed with priority going to Comm 1 via the scan list.
November 15, 2011: DCI and DMR-MARC have now "Mapped" our c-Bridges. DCI's "All Net 2" (now Worldwide 2) and DMR-MARC's "Slot 1" (Now Worldwide) are now patched together. What is now North America came online between the two c-Bridges also.
June 24, 2011: The DCI c-Bridge arrives and Scott N6ZEK installs it the same day. DCI and TRBO-6 repeaters begin splitting between the two networks. The DCI Demo network is enabled and repeaters can come and go as they wish. NorCal and DCI/TRBO-6 drop their peer connection and go to a cbridge-to-c-Bridge or "Mapped" connection (now known as a Conference Connection).
March 20, 2011: The TRBO-6 IPSC Network connects to the NorCal c-Bridge (arrived 3-16-11). "Comm 1" is connected to "NorCal 1". This connection has been our full-time main TG to main TG and is still that way as of this writing. [DCI, NorCal were the 3 primary start-up networks in 2011]
March 19, 2011: The DCI Network was created in preparation for the ability of the c-Bridge to manage multiple IPSC networks. Originally it was CDI stood for "Chainpushers Development Inc" but a typo in the bridge made it DCI, so then it became "Direct Communications Ink".
January 31, 2010: TRBO-6 jettisoned the use of "All Call" and implemented "Comm 1", our answer to the shortcoming of All Call in a Ham environment. What a mess trying to move ~50 user radio's over to the new talkgroup. This is not for the faint of heart and a learning experience on how difficult it is to change a horse in mid-stream. The odd TG ID number (3777215) was chosen in an effort to deal with the repeater hijacking that was prevalent in the Los Angeles commercial TRBO repeaters. Back then there were almost no tools to help identify user and group ID's or even know they were using a repeater surreptitiously.
More repeaters joined the network in '09 &'10 and we were up to 18 repeaters at one time. This was stretching the network bounds (remember the 15 + 1 + 5 rule?) as we were running RDACS and Air Sharks making a record of 23 peers plus the Master repeater on the network at one time. It still worked reasonable well but not solid or consistent. We made the decision to remove 3 repeaters from the network as they simply were not being used but took up the valuable real estate none-the-less. It was also time to look for that "Do-All Whiz Bang Box" to off-load peers from the network. The c-Bridge rumors began in late 2010. We chased them and moaned about the delays and lack of information…
February 22, 2010: Our EchoLink portal (AKA TRBO-Link) came online complements of Randy WB0VHB. It operated on the "EchoLink 2" talkgroup initially but had worked flawlessly so it was moved over to "Comm 1". It has always been restricted from -R's and -L's to keep the analog noise, ID'ers and touch tones out of our networks but is otherwise open to all other devices.
October 31, 2009: Our sixth repeater, Scott N6ZEK, joined the network from Carlsbad, California. This repeater ultimately became our TRBO-6 master repeater until the arrival of the c-Bridge in June 2011. This was the last repeater that filled in our core group for TRBO-6 network administration.
August 21, 2009: Our fifth repeater, Dennis, AH6KD, joined the network from the East bay area of San Francisco, California.
July 27, 2009: Our fourth repeater, Ray KE6LE, joined the network from Los Angeles, California
July 20, 2009: Mike WB6WUI relocated his repeater 1100 miles North to Winthrop Washington. This is the first Ham DMR repeater installed in Washingon state.
June 27, 2009: Field Day, the first HAM DMR linked Motorola MotoTRBO repeaters conversation in the USA if not worldwide, Motorola had just released their first firmware that supported IPSC linking. 3 repeaters made this first connection; Randy WB0VHB in MT Union Iowa, Ray WA6NVL in Los Angeles CA and Mike WB6WUI (now NO7RF) in Costa Mesa CA <Hear it>
Mid 2008: Paul K6EH was operating a UHF TRBO repeater in standalone digital mode from Hollywood Hills in Los Angeles county, California in 2008. This site has a very wide area coverage location and spurred our initial interest in DMR. It is likely that Paul's repeater (DMM actually long before DMM was included in the MotoTRBO firmware) was the very first Ham TRBO repeater in the USA and this was well before IPSC was provided by Motorola.
Very Special Mention
November 2008: Ray KE6LE was able to purchase a large number of UHF 6500's (2008 RNC Convention radios) and those initial buyers were able to use Paul's repeater as well as the many UHF FM repeaters in Southern California . Sales continued and many of those users become active on TRBO and used Paul's TRBO repeater as these hams scooped up this first batch of seed radios. Ray began standing up his own repeaters also in stand alone mode (IPSC had not yet released).
I first met Ray KE6LE in 2008 and bought my first XPR-6500 TRBO radio from him. I still have that HT though well worn but still usable. There was only MotoTRBO DMR radios and repeaters back then.
Ray lived in Los Angeles, CA and provided deals for almost three years on TRBO radios to friends and members of our groups. We estimate that Ray has bought and sold more than 100 TRBO HT's, mobiles and repeaters combined. Ray currently (2013) has 6 TRBO repeaters on hilltops, 3 on digital covering Los Angeles, San Diego, Riverside and San Bernardino counties. Ray was the most prolific mover of TRBO in the Ham Radio community back in 2009-2011, the very early days of Ham TRBO.
Ray (2022 SK) still lives in Los Angeles but is not very active in the amateur community due to health issues. He began this year (2021) handing off his repeaters (still in service to friends and radio clubs that would continue to provide DMR service to their communities. — Mike NO7RF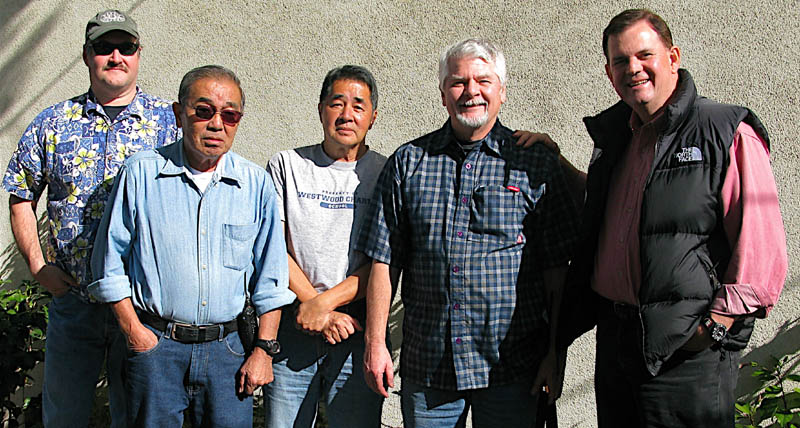 The original TRBO-6 repeater owners
June 19, 2015: Photo was taken outside of a restaurant near the TRW Swapmeet. Pictured left to right are: Scott N6ZEK, Ray KE6LE-SK (May 2023), Dennis AH6KD, Mike WB6WUI (now NO7RF), Ray WA6NVL. Not pictured: Randy WB0VHB who still lives in Iowa.
---
First Published: September 27, 2021 Last Updated: 1 month ago by Mike – NO7RF
Hits: 163