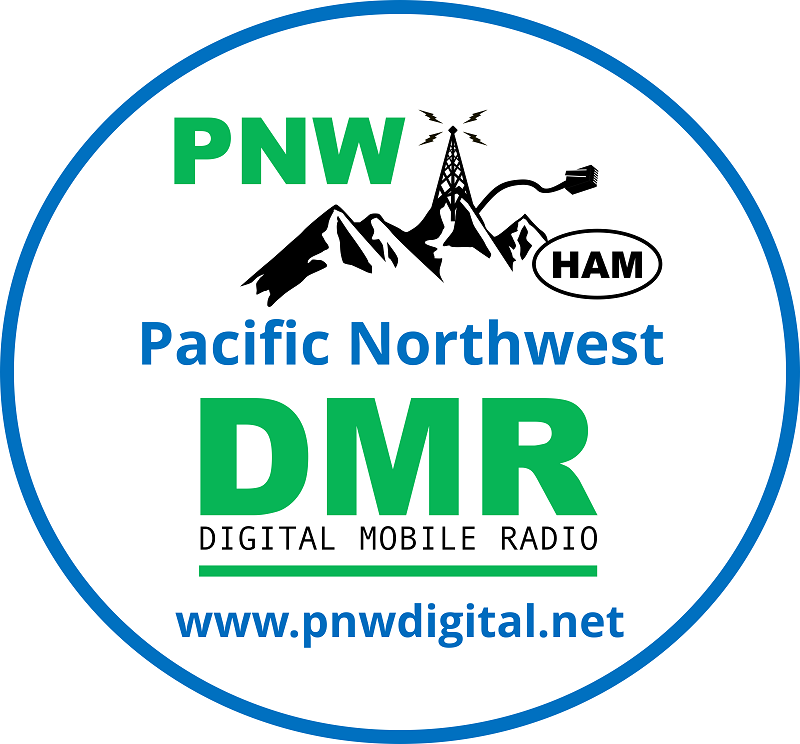 There are a few important settings that must be changed to mesh up correctly with the c-Bridge based network that is PNWDigital.
Our primary Brandmeister talkgroup is: PNW Regional (31771) and it is full time on our timeslot 2
Many things are the same between the networks and some talkgroups are shared. But there are a few important differences at the base level that you should know before transmitting on our network. Operationally, the important difference is that talkgroup availability is not in the hands of the user.
Talkgroups are "hard-coded" to be available as FT or PTT (User Access) on PNWDigital. If you Tx using BM talkgroups, most will be blocked by our c-Bridges. Use our Talkgroup Listing as your guide to program the correct talkgroups onto the correct timeslots. Check to see which repeaters carry the talkgroups of interest.
---
These Settings are critical to get correct in your radios
Turn OFF Talker Alias – We don't use it and it muddles up your transmit audio
Set your Tx Permit to Same Color Code – NEVER set it to Always on PNWD repeaters!

If your radio supports Transmit Interrupt, please use it for best performance
MotoTRBO: enable TXI fully for every selection and checkbox
The c-Bridge uses TXI for call arbitration and call collision avoidance

Never use Radio Check or Roaming – This feature does not work on Chinese radios (TYT, Anytone, etc) and it gums up the network

MotoTRBO client radios support roaming correctly and is recommended.

Never use Private Call for Voice Calls – It is not used on the PNWDigital Network
Enable your Talk Permit Tone for digital – Users need to know when the network says it is OK to speak
Set your Group Call Hang Timer to 1 second – Best performance on PNWD, default 3 seconds is bad for users
If you use our APRS Gateway, Keep your reporting to a minimum

If moving and talking once or twice a minute is OK (less is better)
If stationary, 15 minutes or 4 times per hour maximum.

Use only your 7 digit RID in your radios and hotspots – BM's 2 + RID's are not compatible
---
PNWD has about 60 talkgroups available (including BM 31771, PNW Regional). Users are not able to add talkgroups nor can they use their own. Only the talkgroups listed on our Talkgroup Listing page are potentially available on a repeater or hotspot. Our TG Picker/Viewer will list what is available to the user. Talkgroup 4000 is not used and no "private call" groups are used at all.
Our Parrot Echo Server is on TG ID 9998, group call, not a private call on 9990/310997, and is on TS 1 only.
We highly recommend that you use our Anytone starter or community codeplugs.  Most importantly, the setting mentioned above are set correctly (Anytone default settings do not work well) and there are samples or complete zones for our repeaters and hotspot servers that include only the TG's that are valid for that repeater or MMDVM server.
Your radio can support both networks easily, just use our setting on our channels. But also keep in mind that the general or radio-wide setting listed above must be adhered to please.
There is more but this will get your out the gate successfully. This page will be expanded to include more differences especially at the operational level.
Questions or Comments are welcome below
First Published: January 3, 2022 Last Updated: 12 months ago by Dave – W7NCX
Hits: 268