The c-Bridge provides us the ability to expand our repeater footprints by way of linking. Interestingly it can also allow us to use the same pairs for multiple repeaters on the same pairs, same color codes. It might be considered a poorman's roaming. We have several sets of repeaters that have used this technique for years both on the east side and west side of Washington for the I-5 and I-90 travel corridors.
Chehalis/BawFaw and Bellingham/Lookout VHF are the I-5 set with coverage from Portland to Vancouver BC.
Ellenburg Ephrata/Beasley Hill Krell VHF
You may consider either of these repeater sets above as roaming channel or group. The user will sync-up with whichever repeater (closest or best) and then repeat you out on both repeaters depending on the talkgroup. This works best for full-time talkgroup which are our statewides, Cascades, Wash 2, PNW Regional, etc.
---
This is the combined coverage of BawFaw and Lookout VHF repeaters showing coverage from Oregon to British Columbia. I-5 is the target coverage as it is a primary travel corridor.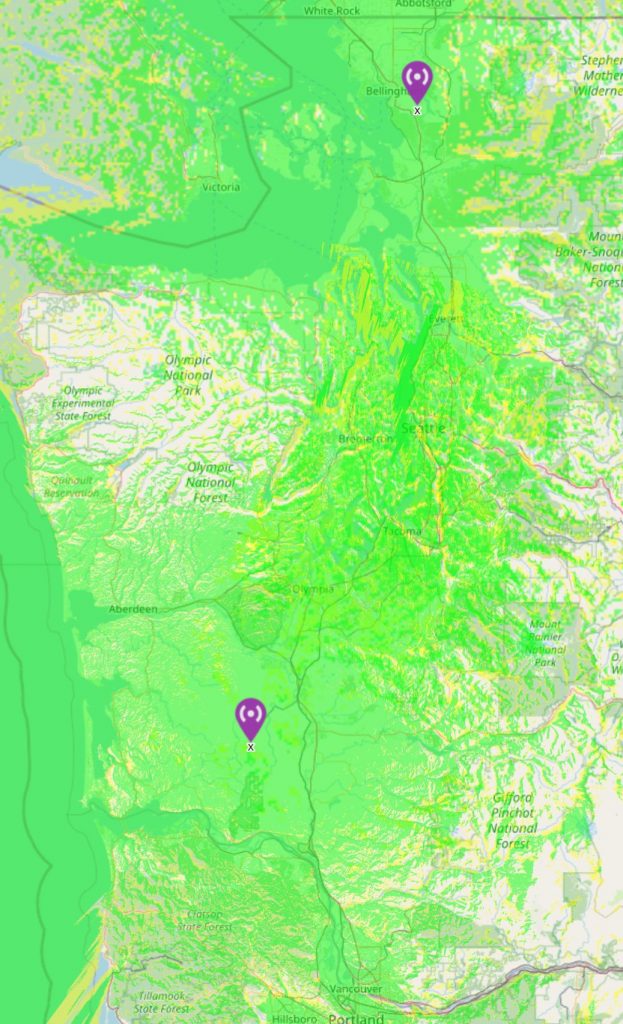 This is a close-up of the coverage in the greater Olympia area (primarily provided by BawFaw)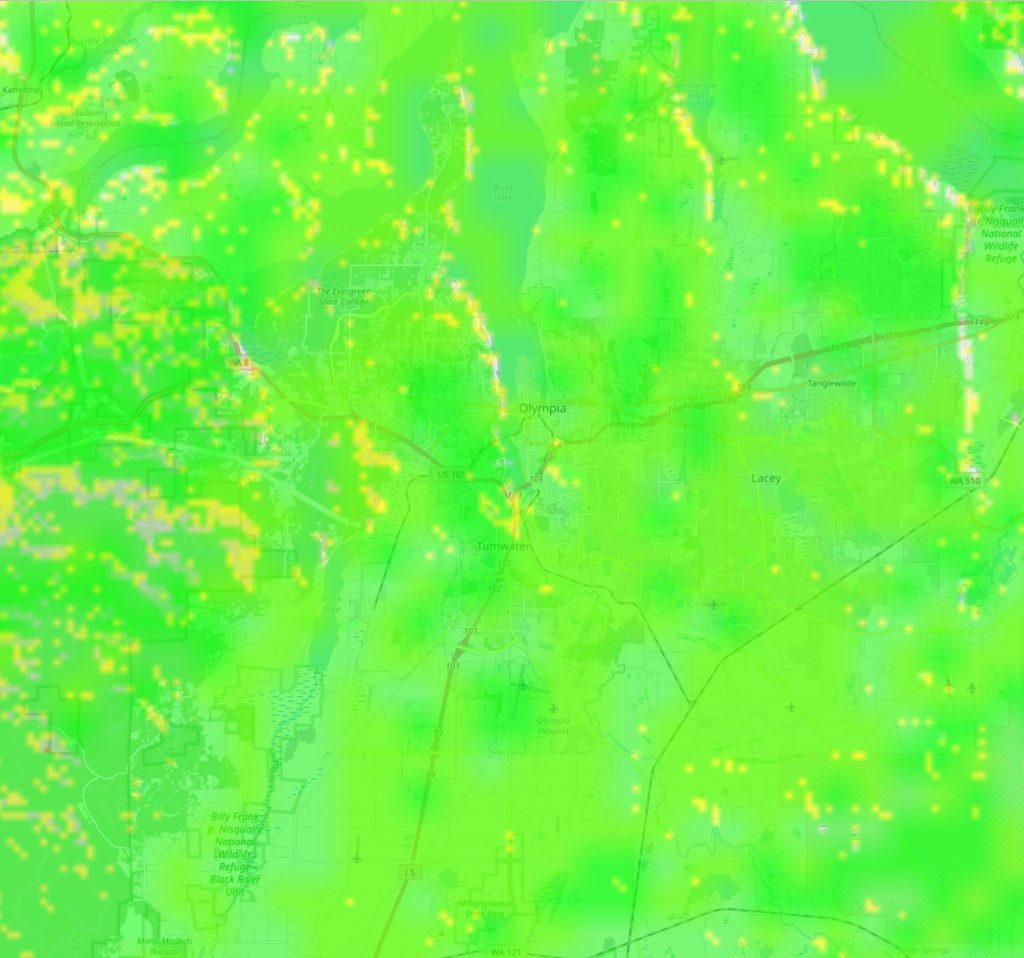 Below shows the combined coverages showing coverage well into Oregon and British Columbia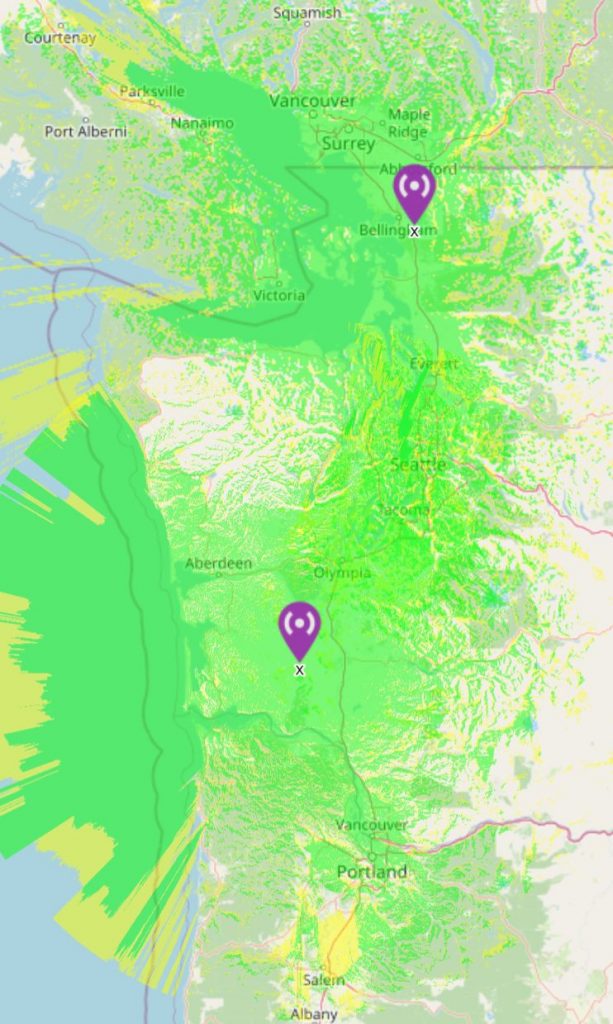 ---
First Published: October 20, 2023 Last Updated: 1 month ago by Mike – NO7RF
Hits: 18