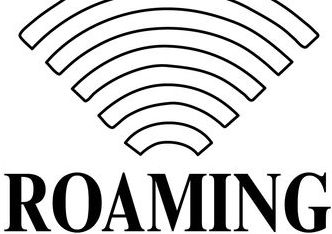 Some of the Anytone DMR radios now support a form of roaming that is centered upon a fixed point (typically a repeater) and a radius about that point. It works well unlike the Anytone native roaming which does not work with PNWDigital.
How it Works
When Enabled, GPS Roaming monitors the location of the radio. If the radio enters the "Geo-Fence", the radio switches to that repeater and will monitor the programmed timeslot for activity. If you have Promiscuous Mode on Dual Slot Monitor enabled, you will be able to hear all activity on that repeater.
Quick Set-up
Anytone provides for up to 16 channels to be enabled for GPS Roam. The table is programmed from CPS and then enabled by drilling down the menus from the front panel.
The Lat/Long and radius is assigned to a roam channel. Once the feature is turned on, then any point that is within the radius will switch the radio to that repeater. Turning on dual slot monitor and you can hear any active talkgroup.
The first puzzle piece is to create the zone for the repeaters that you wish to monitor for, when you are in their "area". This table below is accessed in CPS from Common Settings/GPS Roaming.
Next you need to enter a roam channel, similar to the below sample. Double-click on any channel to open the "editor" to enter the information needed for make a point and set its radius. The timeslot is not critical, especially so if you use digital monitor while roaming.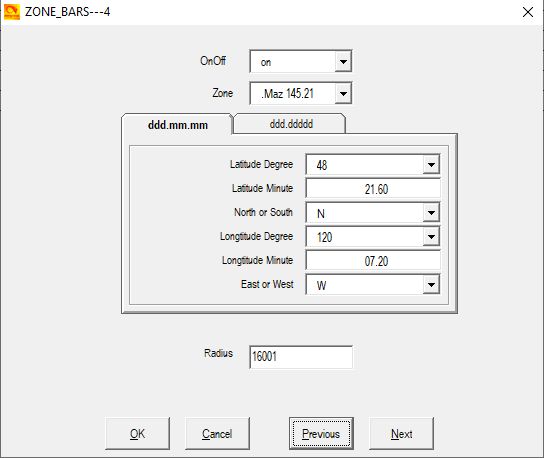 Using GPS Roam
It is very simple, there is no button that can be programmed, so using FPP and: Menu/GPS/Area SQL/ and select off or on and Enter. The On/Off setting can be programmed to default on power-up, by going to: Common Settings/Optional Setting/GPS Ranging/GPS Roaming and setting the default to either On or Off.
Gotchas
If have asked Anytone to add support for dedicated button. If left on and you are talking or simply wish to remain on your selected zone, your radio is going to follow it's nose to the repeater fitting the Lat/Long/Radius.
I also look at the coverage of a repeater and tend to move the Lat/Long to match better the coverage. Isolated repeaters are simple but many repeaters or freeway corridor repeaters might merit a bit more thought, depending on your daily commute or if you on a bike.
I have noticed that there is potential interaction between to entries if they have overlapping data sets. Be aware of this potential. I use Google Maps to try to determine those radii conditions. You mileage may vary.
Hopefully Anytone will improve this nifty monitoring method that I would consider an enhanced scan.
Hits: 1074